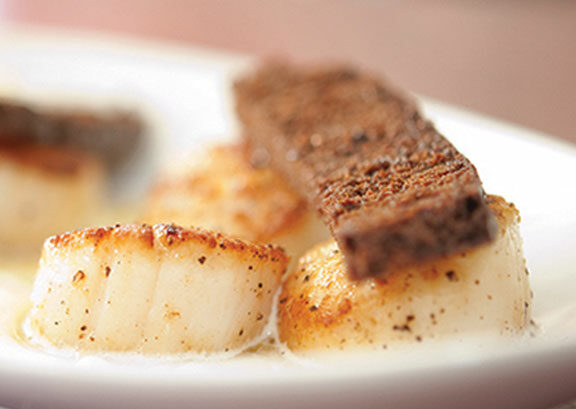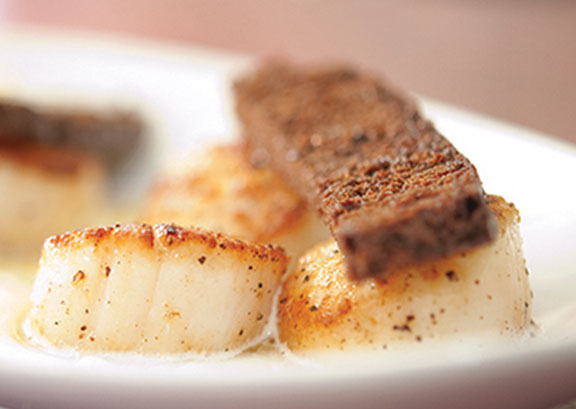 PREP: 20 min
COOK: 30 min
SERVES: 2
Seared Scallops with Smoked Thyme Cream
SHARE THIS:
This meal is restaurant good. As in, guests and family might ask if you've been working in a kitchen because this dinner is so delicious. Here's the thing: it's also wicked easy to make!
Ingredients
Preparation
Gingerbread Crouton
Cut gingerbread into ¼ inch strips. Place into preheated 350 degrees oven and cook until crispy but not burnt (about 15 minutes).
Thyme Cream*
Divide the cream into two parts. Place one half into sauce pot with thyme and simmer until the thyme infuses the cream (approx 10 minutes). Place the remaining cream into a bowl in a stove top smoker. Smoke over low heat for 10 minutes – into saucepot. Simmer until liquid reduces by about ¼. Season with salt and sugar to taste.
For the Scallops
Heat sauté pan over medium-high heat until oil is hot. Season scallops with salt and pepper. Sear scallops on both sides until golden, take care not to overcook.
To Serve
Lay a pool of smoked thyme cream on two plates. Place four scallops on each plate and garnish with gingerbread croutons.
*Requires stove top smoker.
Author: Sous Chef Nicholas Nappi, Local 188
You might also enjoy...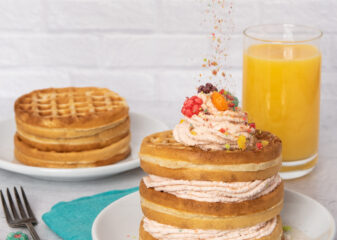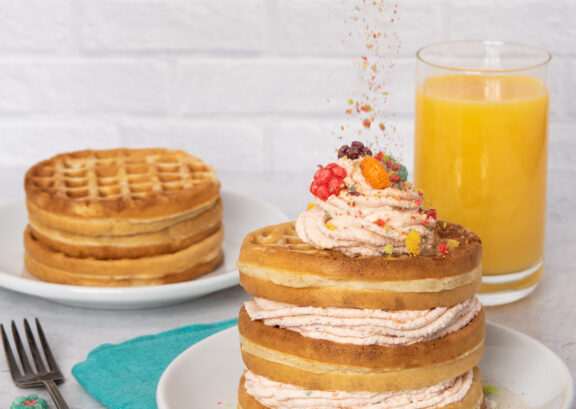 Cereal Milk Whipped Cream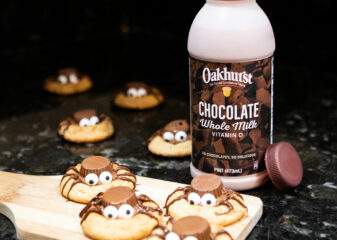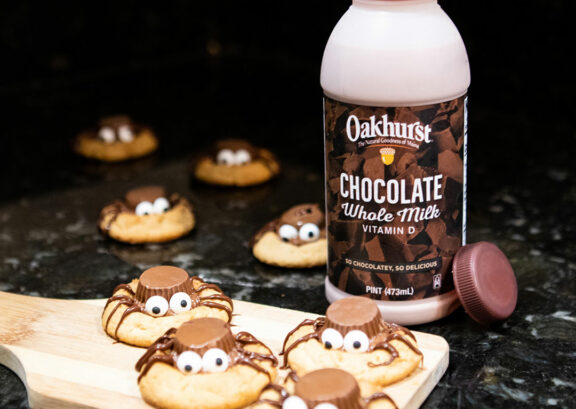 Peanut Butter Spider Spookies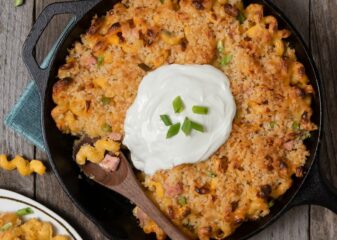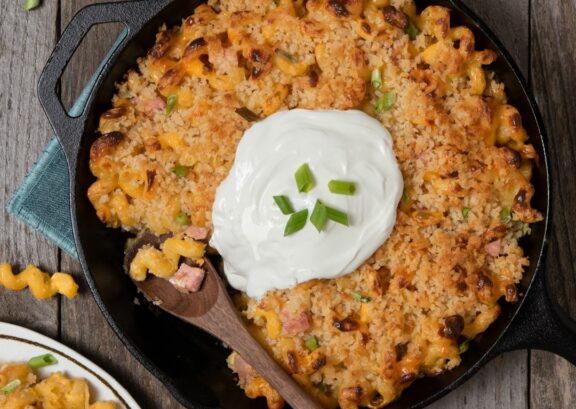 Five Cheese Mac & Cheese
You might also enjoy...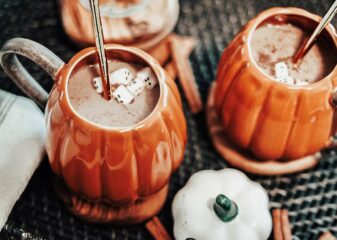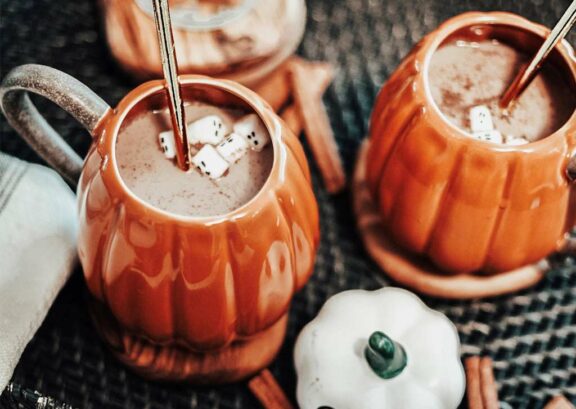 Chocolate Pumpkin Spice Moon Milk