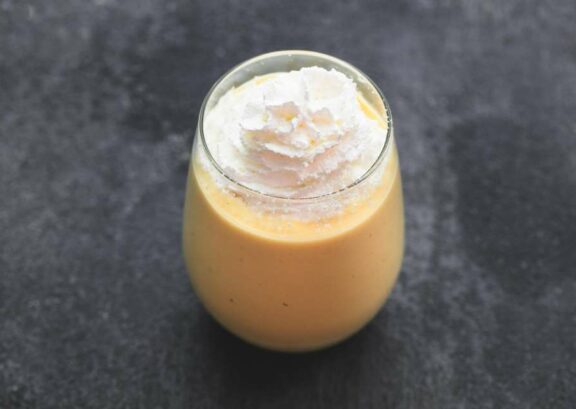 PREP: 10 min
COOK: N/A
SERVES: 3
Pumpkin Nog (Eggless)
SHARE THIS:
Eggnog, a traditional festive drink, gets a delicious kid-friendly update when you mix traditional holiday flavors including pumpkin, nutmeg and cinnamon with milk.
Ingredients
2 1/2 cups – Oakhurst fat free milk
4 tablespoons – real maple syrup
1/4 cup – pumpkin purée
1 teaspoon – vanilla extract
2 teaspoons – ground cinnamon
1/2 teaspoon – ground nutmeg
1/2 teaspoon – pumpkin pie spice, plus more for serving if desired
1/4 teaspoon – ground ginger
5 tablespoons – sugar free instant vanilla pudding mix
Optional – sugar free caramel sauce (for serving)
Preparation
Combine milk, maple syrup, pumpkin purée, vanilla, cinnamon, nutmeg, pumpkin pie spice, and ginger in a blender or food processor and pulse until smooth.
Stir in instant vanilla pudding. Cover and chill until thickened slightly.
Serve immediately, cold, or transfer to a sauce pan and heat until hot throughout. Top with 1/4 cup whipped cream and, if desired, 1 tablespoon caramel sauce. Garnish with additional pumpkin pie spice for serving and serve.
Recipe and photo by Tiffany Edwards of Creme de la Crumb from the Milklife.com site.
You might also enjoy...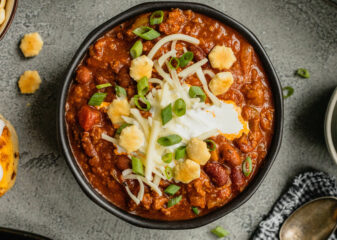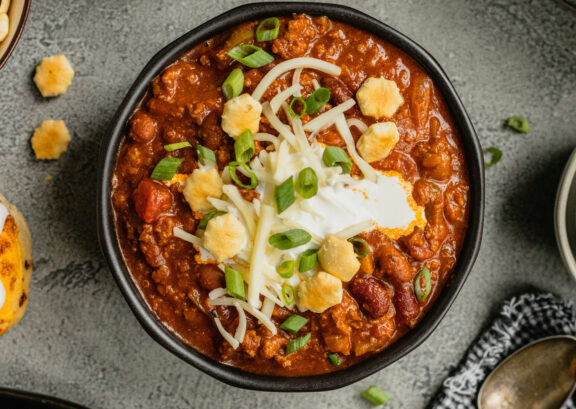 Classic Beef Chili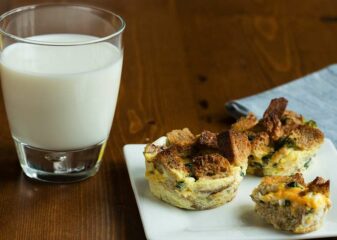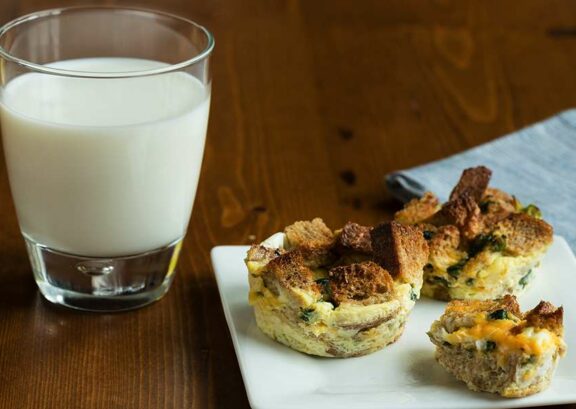 Grab-and-Go Mini Breakfast Casseroles Recipe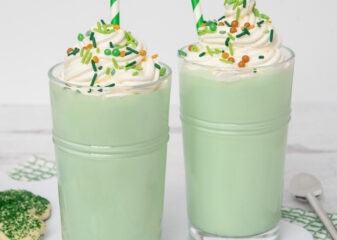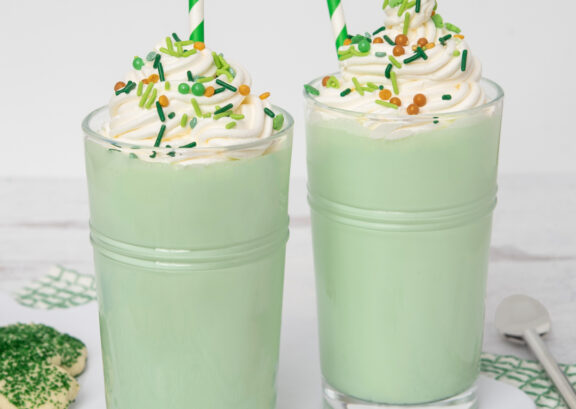 St. Patty's Day Milkshake
You might also enjoy...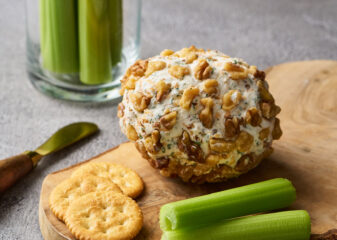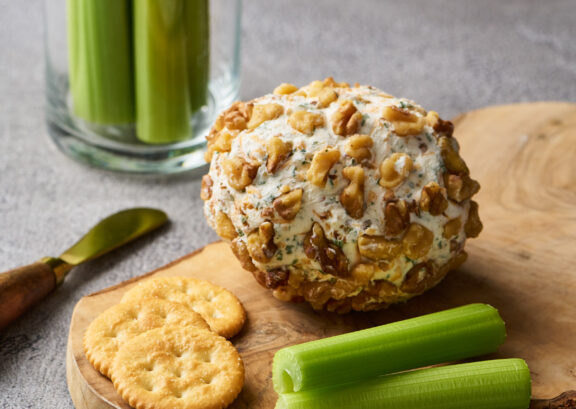 Herb Cheese Ball