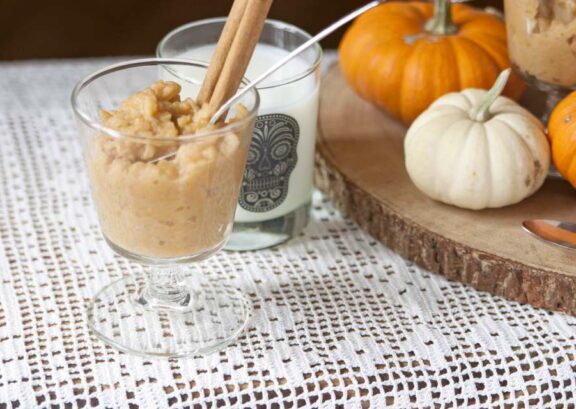 PREP: 10 min
COOK: 45 min
SERVES: 7
Mexican Pumpkin Rice Pudding
SHARE THIS:
Try this take on a traditional Mexican rice pudding that incorporates the flavors of the fall harvest. Mix pumpkin puree with honey and milk, infusing cloves, nutmeg and cinnamon for a hearty dessert the whole family will love.
Ingredients
3 1⁄2 cups – water
2 – cinnamon sticks
3 – 5 – whole cloves
1⁄4 teaspoon – table salt
1 cup – long-grain white rice, uncooked
3/4 cup – pumpkin purée, divided
3 ounces – honey
1 1/4 cup – Oakhurst fat free milk, plus more for thinning if needed
1/4 teaspoon – ground cloves
1/4 teaspoon – ground nutmeg
Optional – Oakhurst whipped cream or Oakhurst sweetened whipped light cream
Optional – ground cinnamon, for sprinkling when serving
Preparation
Over high heat, bring water to a boil with the cinnamon sticks, cloves and salt. Remove from heat and cover. Steep for about 45 minutes to 1 hour.
Remove cinnamon sticks and cloves and discard. Place rice, 1/2 cup pumpkin puree, honey, 1 1/4 cup milk, ground cloves, ground nutmeg, and turn to high heat. Bring to a boil.
Once boiling, turn to low and cover. Let simmer for 30 to 35 minutes. Add additional 1/4 pumpkin puree and combine.
Ladle into bowls and add more milk for a thinner consistency, if desired. Serve with a dollop of whipped cream and a sprinkling of cinnamon, if desired.
Recipe and photo by Yvette Marquez-Sharpnack of Muy Bueno from the Milklife.com site.
You might also enjoy...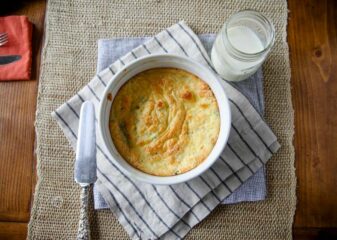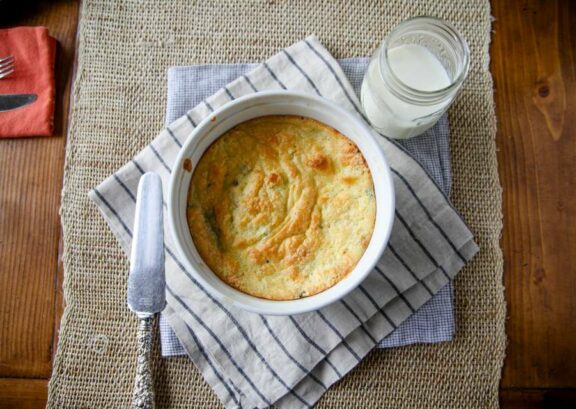 Spiced Up Soufflé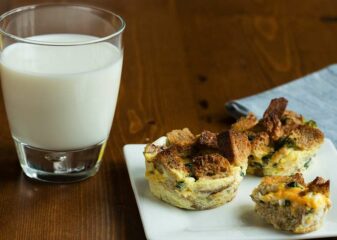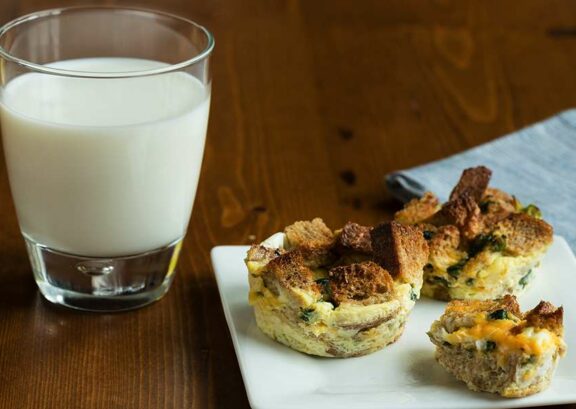 Grab-and-Go Mini Breakfast Casseroles Recipe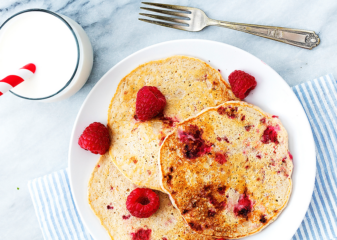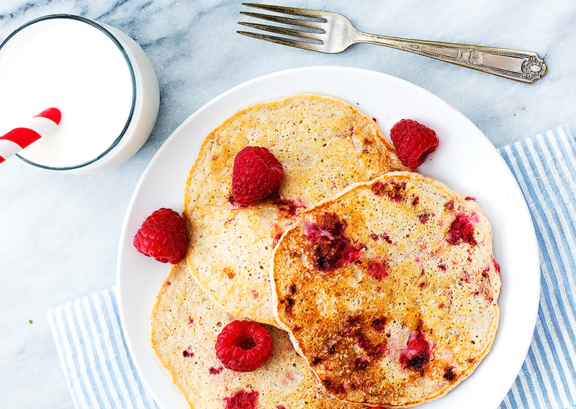 Raspberry Cottage Cheese Protein Pancakes
You might also enjoy...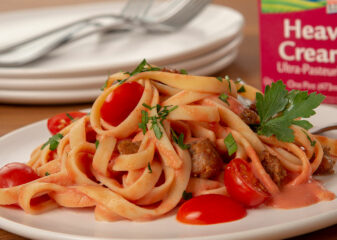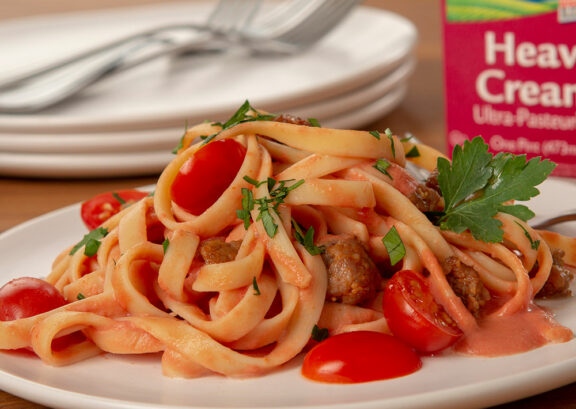 Quick Fettuccine with Creamy Tomato Sauce and Sausage