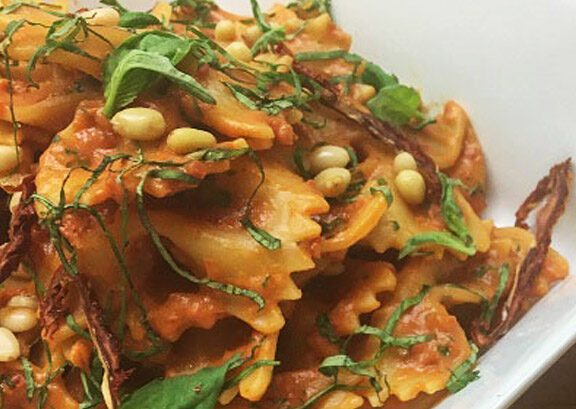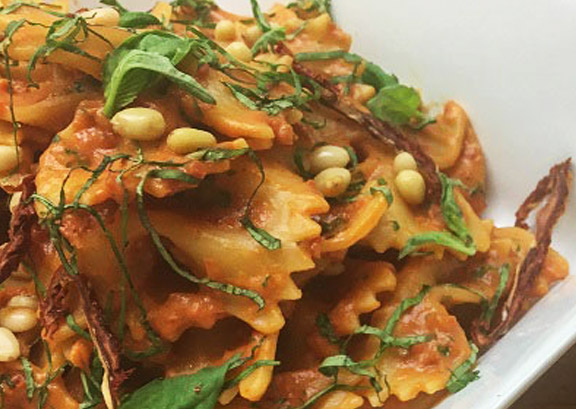 PREP: 15 min
COOK: 15 min
SERVES: 4
Farfalle with Sundried Tomato Cream Sauce
SHARE THIS:
Have we mentioned how much we love Italian food? Eating it. Cooking it. Talking about it. The great part of this recipe is how it invites people to share at the cutting board as well as the kitchen table.
Ingredients
1 lb farfalle (or your favorite shaped pasta)
1 tablespoon of olive oil
1 large yellow onion, minced
1 cup canned diced or crushed tomatoes
2 cups sundried tomatoes, chopped
1 quart Oakhurst Heavy Cream
1 cup chopped basil
1 cup toasted pine nuts
1 cup freshly grated parmesan cheese
1/2 cup chopped parsley
Preparation
Bring a large pot of salted water up to boil and cook the pasta.
In a medium sized sauté pan, add oil & onions & cook on medium-low until onions are translucent. Add canned tomatoes, sundried tomatoes and heavy cream. Bring to a simmer and allow to reduce until the sauce nicely coats the back of a spoon.
Once the sauce is to the desired consistency, puree in a blender or food processor.
Add freshly chopped basil to sauce and pour sauce over pasta, adding enough sauce to evenly coat.
Serve and finish with toasted pine nuts, parmesan cheese and chopped parsley.
Author: Adam Gale
You might also enjoy...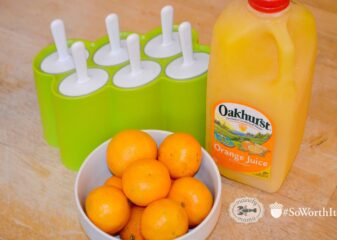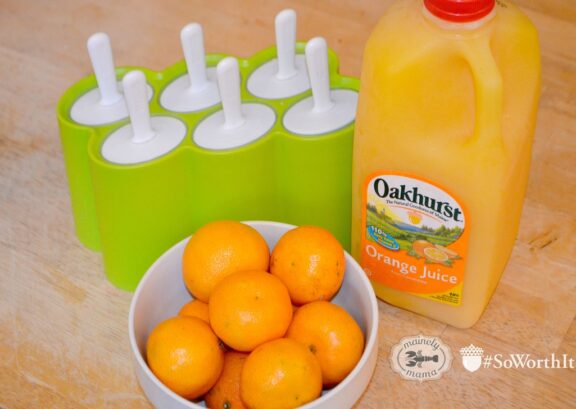 Homemade Orange Creamsicle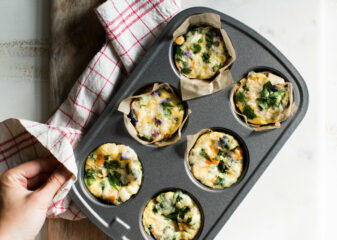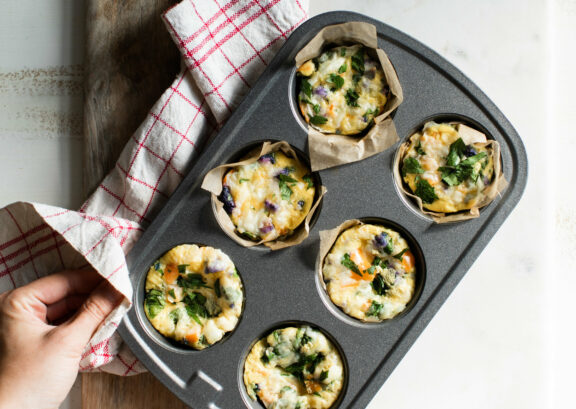 Back-to-School Breakfast: Veggie Omelets to Go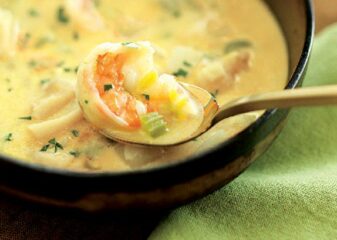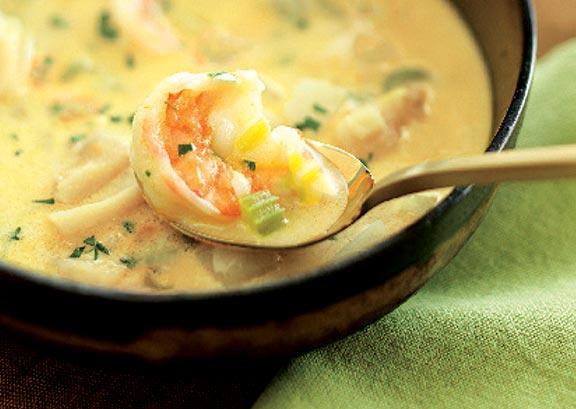 Seafood Chowder
You might also enjoy...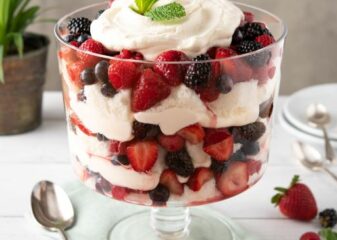 Twist of Lime Berry Trifle