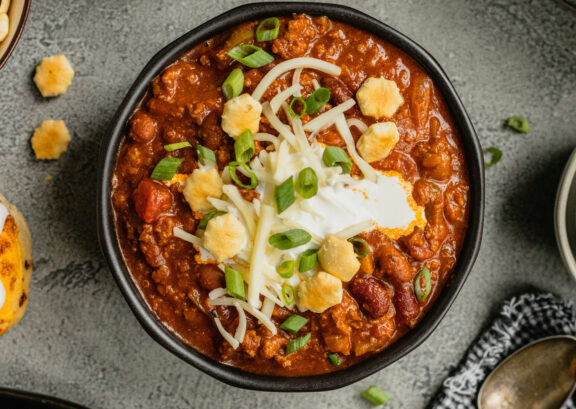 PREP: 15
COOK: 25
SERVES: 8
Classic Beef Chili
SHARE THIS:
Ingredients
2 tablespoons olive oil
1 white onion, diced
1 green bell pepper, diced
1½ tablespoons kosher salt
2 tablespoons minced garlic
1 6-ounce can tomato paste
2 pounds ground round (85% lean)
2 tablespoons chili powder
1 teaspoon paprika
1 teaspoon garlic powder
1 teaspoon onion powder
1 teaspoon ground cumin
1 14-ounce can fire-roasted tomatoes
1 28-ounce can crushed tomatoes
1 14-ounce can chili beans
1 14-ounce can kidney beans, drained
Shredded cheese, for serving
Oakhurst Sour Cream, for serving
Oyster or saltine crackers, for serving
Thinly sliced green onions, for serving
Preparation
Heat a large cast-iron Dutch oven over medium heat. Add the oil, followed by onion and bell pepper. Sprinkle with ½ teaspoon of the kosher salt, stir to coat and cook until vegetables begin to soften, about 3 minutes. Add garlic and cook until fragrant, about 1 minute. Add tomato paste, stirring to combine. Add ground round, remaining kosher salt, chili powder, paprika, garlic powder, onion powder and cumin. Stir well to combine. Cook until beef is browned, about 10 minutes, stirring occasionally. Add both cans of tomatoes and chili beans. Stir to combine and bring to a simmer for 10 minutes. Stir in kidney beans. Taste and adjust seasonings as desired. Serve with shredded cheese, Oakhurst Sour Cream, oyster crackers and thinly sliced green onions.
Recipe from halfandhalfmag.com
You might also enjoy...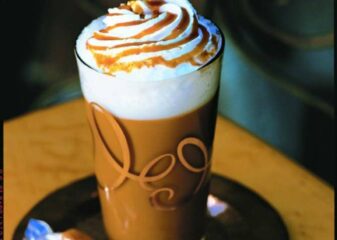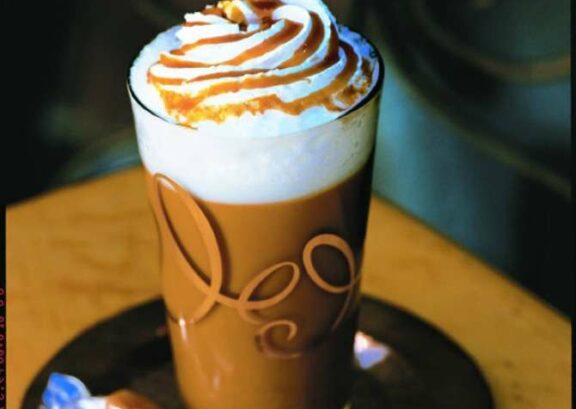 Skinny Salted Caramel Latte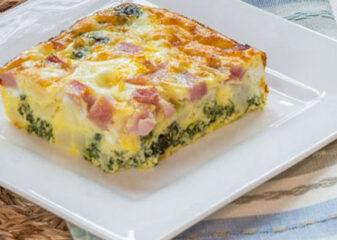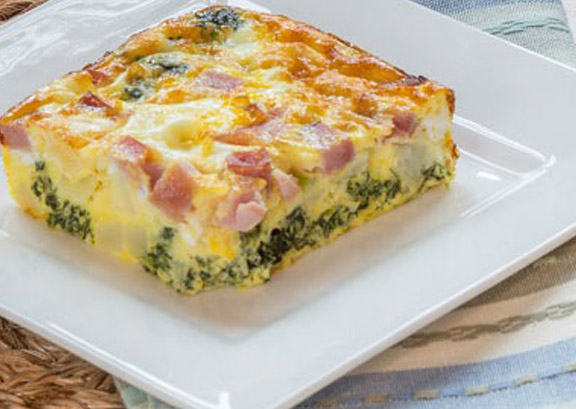 Easy Egg Casserole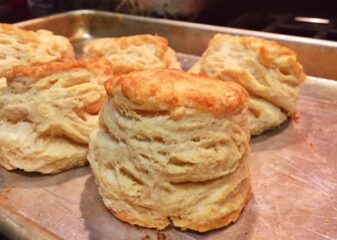 Buttermilk Biscuits
You might also enjoy...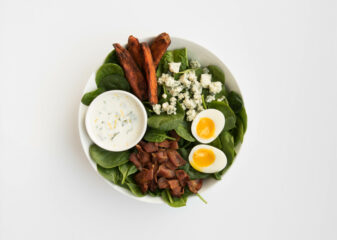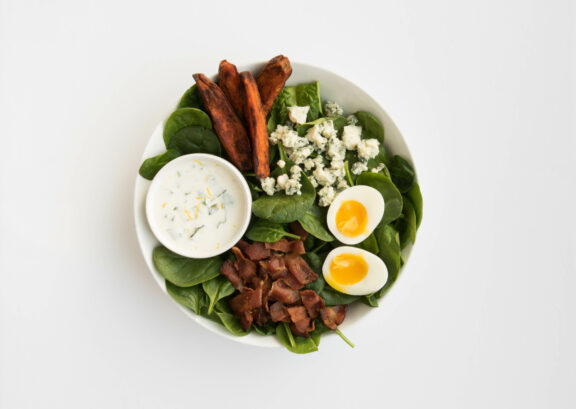 Breakfast Cobb