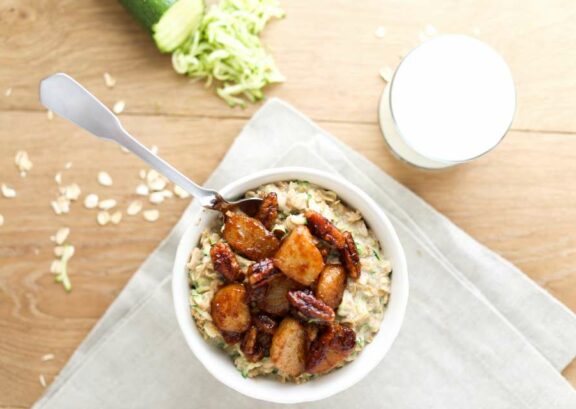 PREP: 20 min
COOK: 15 min
SERVES: 2
Caramelized Pear and Pecan Zoats
SHARE THIS:
Try this tasty twist to add vegetables to your breakfast bowl. Zoats, a delicious mix of shredded zucchini and oatmeal, is an ingenious way to bring the fall harvest to your morning meal.
Ingredients
1 cup – old-fashioned oats
1 1/2 cups – Oakhurst milk 
1 teaspoon – cinnamon, divided
1/4 teaspoon – salt
1 cup – finely shredded zucchini (about 1 large)
1 tablespoon – unsalted butter
1 tablespoon – brown sugar, packed
1 – large, firm Bosc pear, peeled, cored and chopped into 1/4″ thick slices
1/4 cup – pecan pieces
Preparation
In a small saucepan, combine oats, milk, 1/2 teaspoon cinnamon and salt over medium-low heat. Cook for 5 minutes stirring frequently. Add shredded zucchini and cook until liquid has been absorbed and oats are tender, about 4-5 more minutes.
While the oats cook, caramelize the pear and pecans. Melt butter in a small skillet over medium-low heat. Once it foams, add the brown sugar and remaining cinnamon. Stir well and cook until sugar is just dissolved, about 3 minutes. Immediately add pears and stir to coat. Cook pears for 6 minutes, stirring occasionally. Add the pecans and cook for 5 more minutes, stirring occasionally, until pears have a nice brown edge and pecans are a little bit sticky.
Divide the zoats into two bowls, top each with half of the caramelized pears and pecans and serve warm.
Recipe and photo by Elle Penner of According to Elle from the Milklife.com site.
You might also enjoy...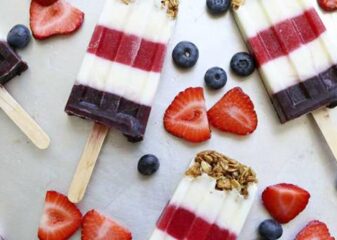 Red, White and Blueberry Popsicles Recipe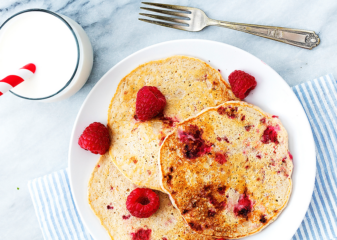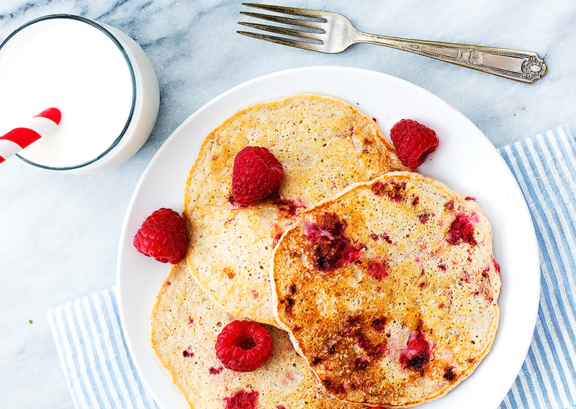 Raspberry Cottage Cheese Protein Pancakes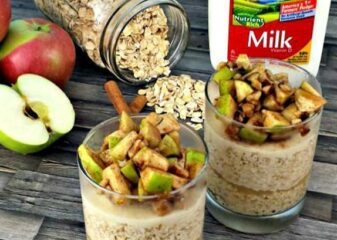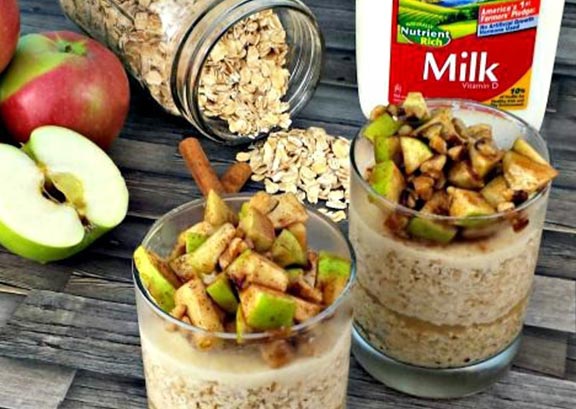 Apple Walnut Overnight Oats
You might also enjoy...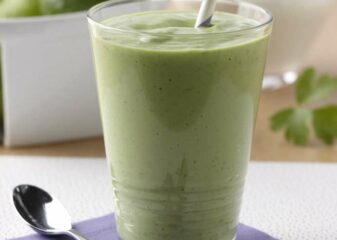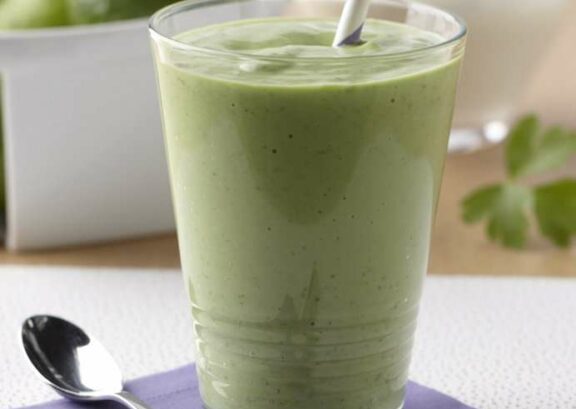 Shamrock Smoothie