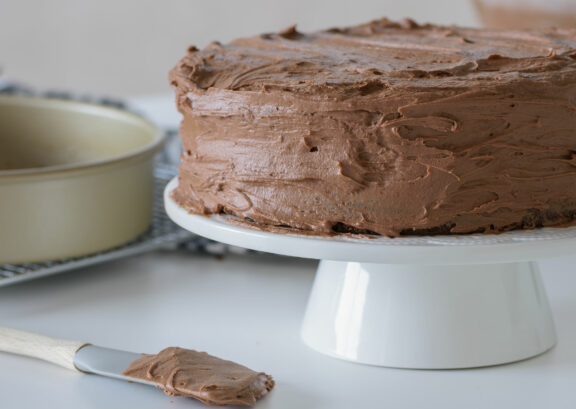 PREP: 45 min
COOK: 35 min
SERVES: 8-12
Amazing Chocolate Cake
SHARE THIS:
This is the chocolate cake you've been dreaming of!
Ingredients
For the cake:
1 ¾ cups flour
2 cups sugar
½ cup cocoa powder
2 teaspoons instant espresso powder
1 ½ teaspoons baking powder
1 ½ teaspoons baking soda
½ teaspoon salt
2 eggs
1 tablespoon vanilla
½ cup plain yogurt
1 cup Oakhurst Whole milk
1 cup boiling water
For the frosting:
8 ounces semi-sweet chocolate chips
2 sticks Oakhurst Butter, softened
6–7 cups powdered sugar
1 teaspoon vanilla
2–4 tablespoons Oakhurst whole milk
Preparation
Heat oven to 350 degrees. Pull off two sheets of parchment paper and place one on top of the other. Using a 8- or 9-inch round cake pan, trace the base of the pan onto the parchment with a pencil. Cut out the circle with scissors. Grease the pans with butter and then place the circles on the bottom of each pan. Set aside.
In a large bowl, add dry cake ingredients and whisk to combine. Pour in wet ingredients and whisk until batter is relatively smooth.
Divide batter between prepared cake pans and smooth the top with a spatula. Bake on the middle rack until a toothpick inserted in the middle comes out clean, about 35 minutes. Once finished, set pans on a cooling rack.
While cakes cool, fill a small pot with a few inches of water. Bring to a boil. Place a heat-safe bowl on top of the pot, being sure that the bottom of the bowl doesn't touch the water. Add in the chocolate chips and stir frequently until melted. Remove bowl from heat and let cool.
Once cake has cooled completely, flip the pans over onto a clean, flat surface and pat the bottom of each pan gently. Twist the pan back and forth as you pull up to loosen the cake from the pan. Peel off parchment paper.
In a large bowl or bowl of a stand mixer, beat together butter and powdered sugar, starting with 1 cup of sugar at a time. Beat on high until fully combined, about 3 minutes. Frosting will be the texture of small peas. Beat in vanilla and a few tablespoons of milk until it becomes airy and fluffy. Add in the melted chocolate and beat an additional 2 minutes.
To assemble the cake, place the bottom layer, flat side up, on a serving dish. Spread about one-third of the frosting on top to act as "glue" for the next layer. Add the top layer, flat side up, and frost the top and sides with remaining frosting.
Recipe and image courtesy of Half & Half, a food magazine celebrating dairy and those who make it. Learn more and subscribe at HalfandHalfmag.com.
You might also enjoy...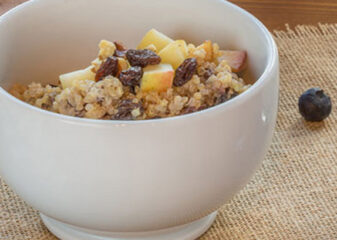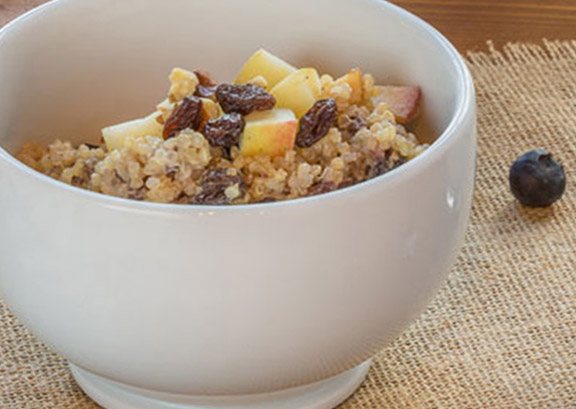 Apple-Raisin Breakfast Quinoa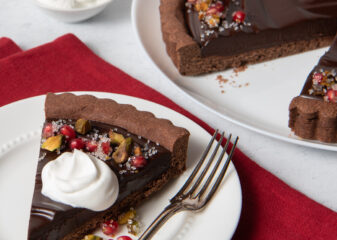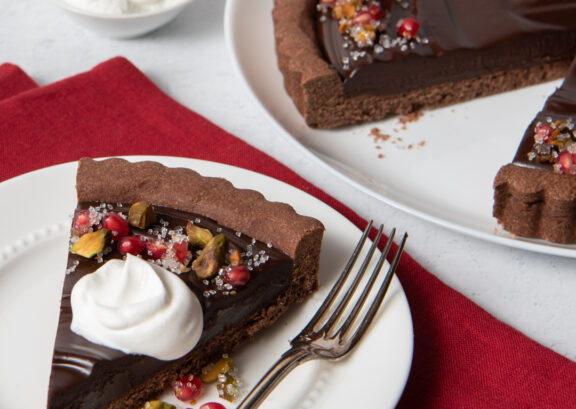 Holiday Deep Dark Chocolate Tart with Pomegranate & Pistachios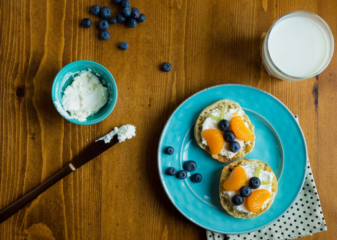 Monarch Muffin
You might also enjoy...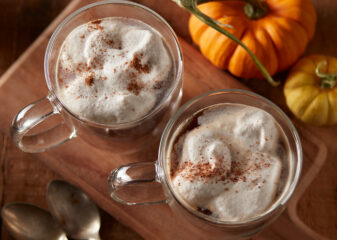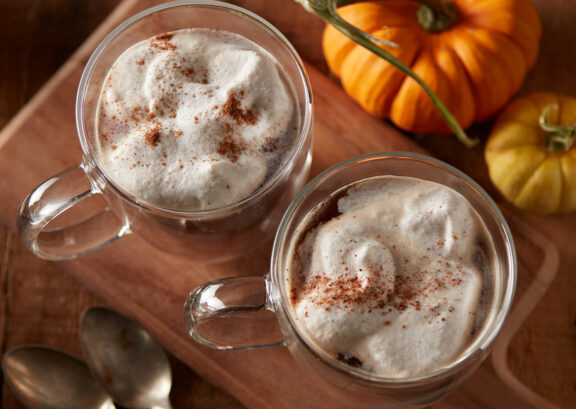 Holiday Coffee Sweet Cold Foam