Available Sizes:


½ gallon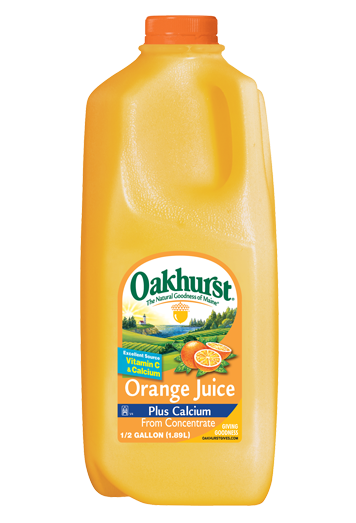 ½ gallon
Orange Juice Plus Calcium
Enjoy a tall glass of naturally delicious orange juice – and enjoy a healthy dose of calcium along with it.
INGREDIENTS
WATER, CONCENTRATED ORANGE JUICE, CALCIUM PHOSPHATE STANDARDIZED WITH MALTODEXTRIN.
Nutrition Facts
+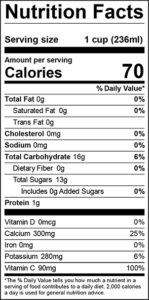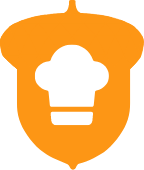 Featured Recipe
Egg Nog topped with Toffee Syrup
No drink owns the holidays quite like eggnog. And no eggnog can top this toffeelicious treat.