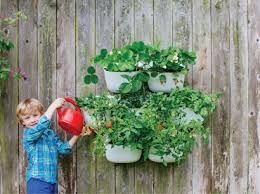 The old saying goes, "April showers bring May flowers". Unless you live in New England, that is. Around these parts it's more like "April snow showers bring May mud puddles".  But just because our neck of the woods was a little slow to enter Spring this year, doesn't mean we can't enjoy some pretty May blooms. All you'll need is a recycled milk jug, some potting soil, seeds or seedlings and you can create your own indoor or outdoor planters.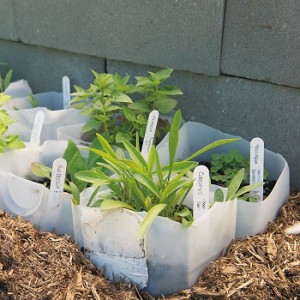 How to Make a Milk Carton Garden:
Save one (or more) Oakhurst milk jugs (either gallon or half gallon size work best) and clean thoroughly.
Cut the milk jug in half width-wise, and use a nail or another sharp implement to poke a few holes in the bottom of the jug for drainage.
OPTIONAL: Get creative! Decorate your planter using paint, markers or stickers or even let the colors of the flowers speak for themselves and get clever with the display!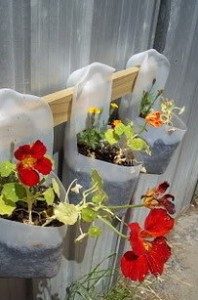 Add a layer of potting soil to the bottom of your planter.
Sprinkle seeds over the soil and cover to appropriate depth (follow planting instructions on seed pack).
Alternatively, you could also buy seedlings and transplant them into the milk jug planter.
Choose a location to display your milk carton garden. If you choose to keep your planter inside, make sure you place the milk jug on a plate or tray to catch the drainage from the soil. Don't forget to water regularly!