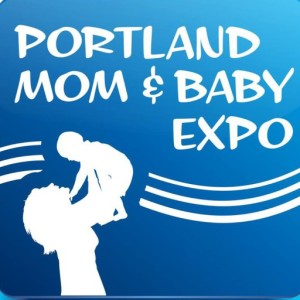 Mother's Day is just around the corner and we plan to celebrate at the Portland Mom & Baby Expo, which will be held Friday, May 6th from Noon to 6 p.m. and Saturday, May 7th from 10 a.m. to 5 p.m. at the Portland Expo Center (239 Park Ave.) in Portland, Maine. The cost for admission is $5 for adults. Kids and babies are free and all seminars during the Expo are free.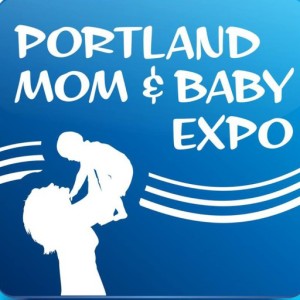 The event is really shaping up to be a great one and we're excited to be there to help support you on your journey to becoming a mom, whether it's for the first time or the second or third time.
We invite you to stop by our booth (#411) this weekend where we'll be giving away free smoothie recipe books containing four delicious and easy-to-make smoothie recipes to help you better manage morning sickness and stay hydrated now and after your baby is born. Don't think we'll stop there, we'll also be giving away smoothie Mason jar Mugs and we'll be raffling off a Nutri-Ninja so you can make delicious smoothies at home. And no event would be complete without our wonderful mascot, Oakie who will be on hand to interact with the younger members of the family.
During this all-important time, we know eating healthy is a primary focus and you're paying close attention to what you eat and drink because you want what's best for your baby. Milk and dairy products are an excellent source of nutrition for expectant moms and the USDA even recommends that pregnant women consume three cups of nonfat or low-fat milk or other dairy products each day.
So, while dairy may not seem like the obvious choice of things to add to your diet during pregnancy, it's a no-brainer. Dairy products are excellent dietary sources of calcium, protein and vitamin D — all of which are important dietary needs while you're pregnant. Fortunately, Oakhurst milk has all of those awesome nutrients along with potassium, phosphorus, vitamin B12, niacin, vitamin A and riboflavin. AND our first Farmer's Pledge guarantees that we've never used artificial growth hormone in our milk and we never will.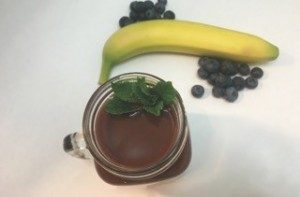 Need more convincing? Let's explore further why protein calcium and vitamin D are such an integral part of your daily diet when you're expecting:
Protein is a vital building block for your body and your developing baby. It's used to build bones, create skin, hair and muscles. Protein positively affects fetal tissue growth including the brain and mom's breast and uterine tissue. It also plays an important role in increasing blood supply. Experts recommend 75 to 100 grams of protein per day. Did you know each 8-ounce glass of milk contains 8 grams of protein? That's 2 grams more protein than what is in a large egg! If you don't love the taste of milk, add it to your smoothie for a delicious and convenient way to get those 8 ounces in.
Calcium: During pregnancy, mom can lose calcium from her bones to meet her growing bundle's needs for this mineral. Calcium helps build baby's developing bones and tooth buds. The USDA recommends 1,000 mg of calcium per day for expectant moms. One cup of low-fat milk provides 305mg of calcium, so drinking three cups each day can help mom meet most of her daily calcium needs while she's pregnant.  So, drink up!
Vitamin D: As New Englanders, we know all about the extensive research that teaches us all about the benefits of vitamin D on health; just a quick 10 minutes of exposure to the sun is thought to be enough to prevent deficiencies. In addition to staving off those winter blues, vitamin D plays an important role in immune function, healthy cell division and bone health.  According to the U.S. Institute of Medicine of the National Academy of Sciences, pregnant and lactating women should consume 50 micrograms (2,000 IU) of Vitamin D, daily. One cup of fortified low-fat milk provides 117 IU of vitamin D, making it an excellent source!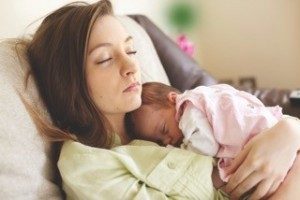 We know keeping your nutrition needs in mind is not always an easy task — especially when you bring home a tiny human. We're here to help and support you, so please stop by this weekend, say hello, and grab some smoothie recipes to ensure you are incorporating the nutrients you need!