Thanksgiving is all about family, football, food and relaxation – right? Not always when you're the one hosting! All too often moms (and dads) find themselves missing out on the fun because they're hustling in the kitchen, trying to feed an army of extended family.
This year, spend more time with the ones you love and less time in front of the oven with these 4 delicious Thanksgiving recipes you can make ahead of time. Just heat and serve when everyone is ready to eat.

A little bit sweet, a little bit creamy – with just enough crunch. This Creamy Butternut Squash Bake is practically a dessert, but healthy enough to qualify as dinner. Yum!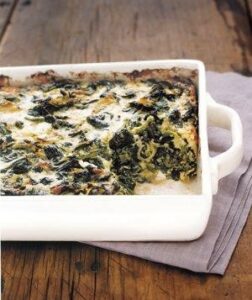 The easy way to eat your vegetables – this Spinach and Gruyere Gratin is deliciously cheesy and can be eaten as is, or paired with a slice of warm bread. Make it, freeze it and heat it just before dinnertime.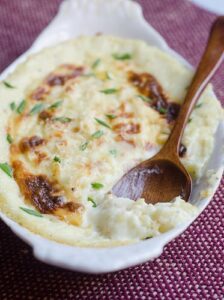 If you thought mashed potatoes couldn't get any better, they just did. Add a little goat cheese, butter, Parmesan and a healthy dose of garlic. Then prep in advance and toss it in the oven on Thanksgiving Day…if you can wait that long to dig in!
This is no ordinary cheesecake. A gingersnap crust and layer of fresh pears set it apart from the rest. A perfectly seasonal dessert that is equally as easy to make as it is to eat. Enjoy!