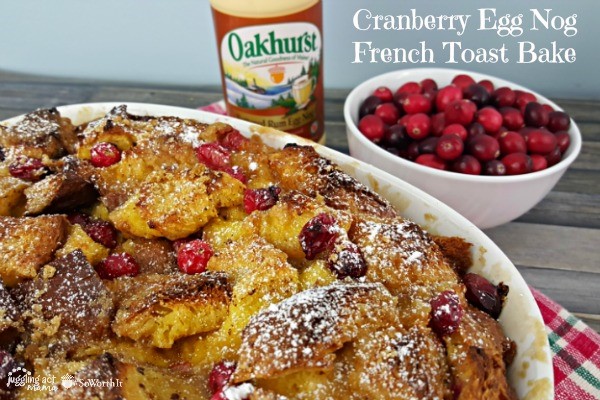 There's nothing sweeter than the sound of little feet pitter-pattering down the stairs full of excitement and wonder ready to check out what Santa left under the tree – unless it's 4am, that is.
We've all been there, and since there is approximately 0% chance of getting kids back to bed once they're up on Christmas morning, the best way forward is a strong cup of coffee and something delicious to get you in the spirit. These four Christmas morning recipes are sure to do the trick!
Pumpkin Spice Oatmeal Mug Bake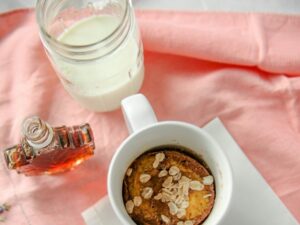 Mmmm – pumpkin spice and everything nice. This easy-to-make breakfast is perfect for parents with early risers. All you have to do is toss the ingredients in a mug and heat in the microwave. Drizzle with maple syrup and your own your way to Christmas morning magic.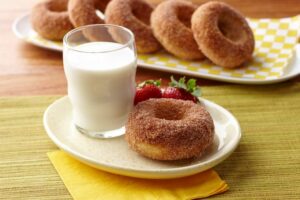 If milk and cookies and donuts were on your Christmas list – you can check them all off in one fell swoop with this deliciously indulgent breakfast. It's everything you love about cookies, mixed with a donut, served with milk. As an added bonus, the kids are guaranteed to love it, too.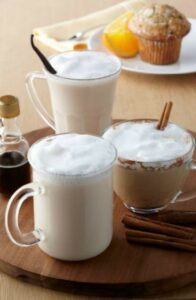 This festive bevy is fit for the whole family. It's like a warm gingerbread cookie in cup – what could be a better way to start the holidays?!
Cranberry Eggnog French Toast Bake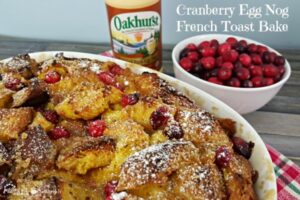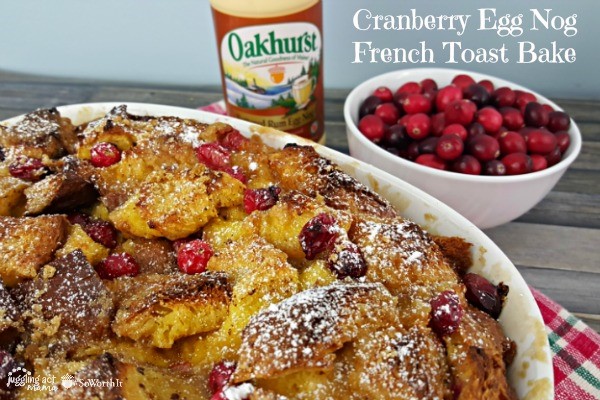 Don't ever let anybody tell you it's too early for eggnog. This delicious french toast bake is made with Oakhurst eggnog and can be prepared the night before, so all you have to do it toss it in the oven Christmas morning and voila – breakfast is served!
Do you have a Christmas morning breakfast tradition? What do eat and how early do you get up?