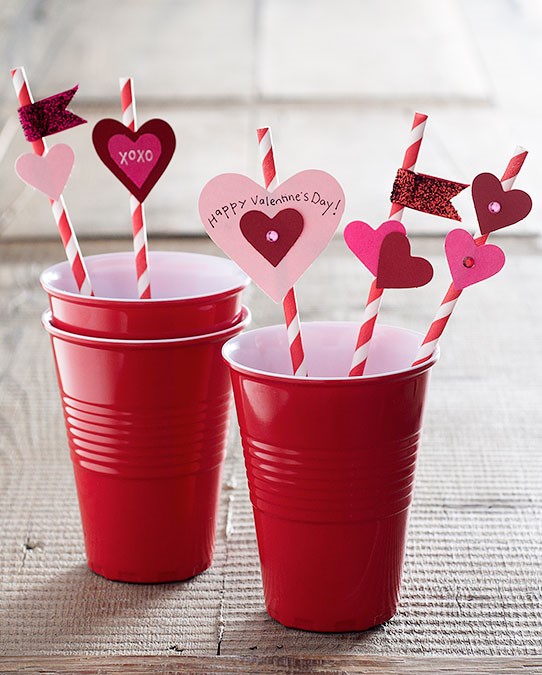 Nothing says "Happy Valentines Day" like uncooked macaroni glued to a paper heart- parents, am I right?
We kid, but there really is something so special about Valentine's Day crafts, made with love by the little people that run us ragged day in and day out. There's just something about those footprint hearts and misspelled cards that remind us why we cut PB&J sandwiches into triangles – no squares – no actually triangles – every single day without fail.
So this year, if you're looking for something refrigerator-worthy to work on with your kiddos, these three crafts are simple, beautiful and won't result in glitter embedded in your carpet for years to come. Win, win, win!
Milk Jug Stained "Glass" Hearts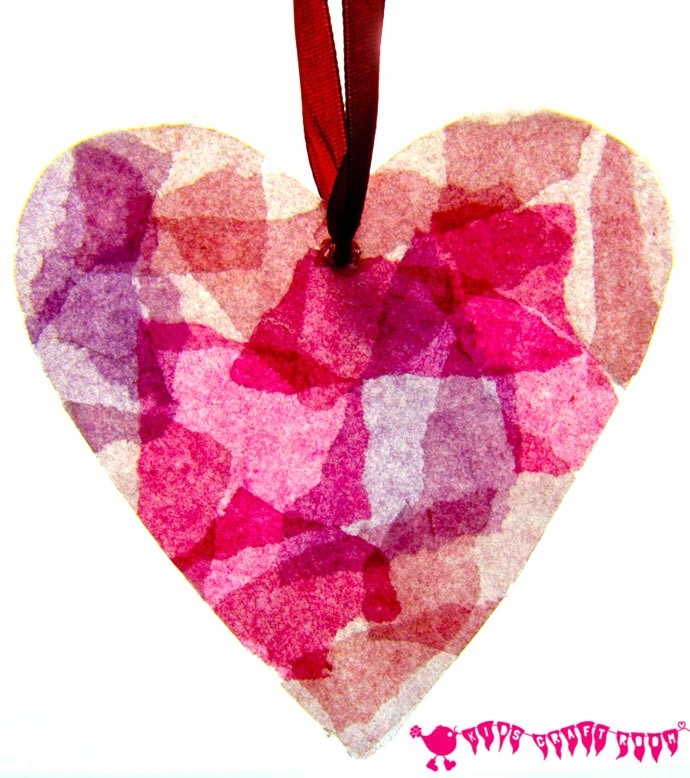 How pretty are these "stained glass" hearts made from up-cycled milk jugs?  They look beautiful hung in a sunny window.  Get all the instructions to make them here!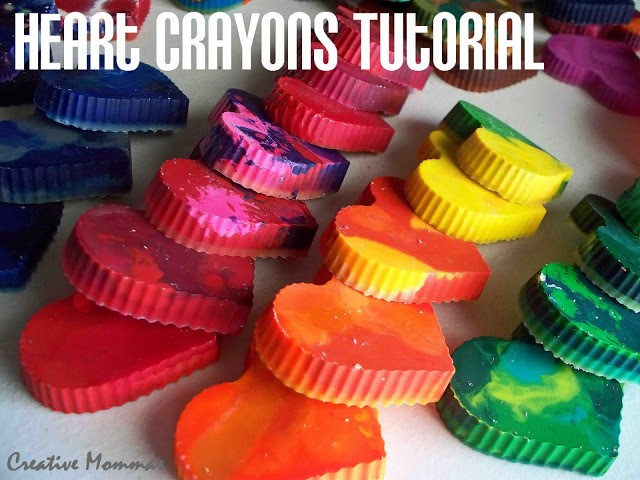 This craft is prefect for little ones who aren't quite ready for scissors or the other more advanced crafting skills.  All they have to do is peel the paper off a bunch of crayons and break them into pieces.  Then place the broken crayons into silicone heart molds, bake them in the oven for 10-12 minutes, and after they cool, pop them out of the mold and place in plastic baggies to deliver to friends on Valentine's Day!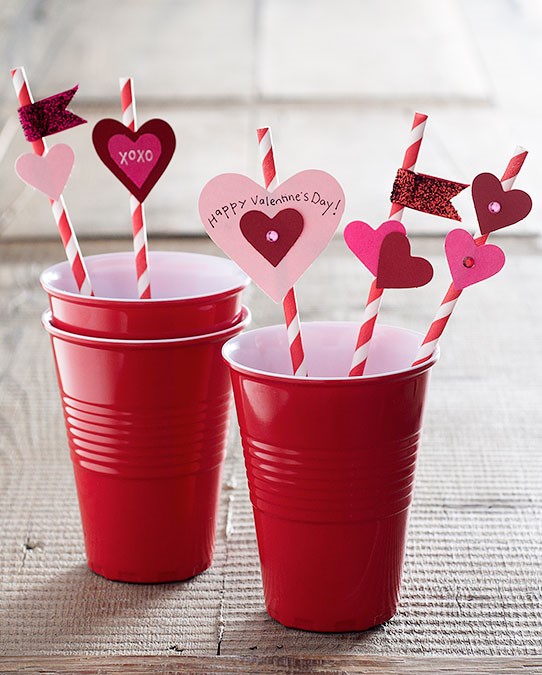 Seriously how cute are these heart shaped paper straws?!  You can buy the actual straws online or at your local craft or party store, and then decorate with construction paper, ribbon, faux crystals and other goodies from the craft store.  When you're finished, whip up this yummy cinnamon vanilla milk, and serve with your new LOVEly straws.  Bon appetite!