Thanksgiving is all about the staples- turkey, mashed potatoes, maybe a green bean casserole or two? But what about the extras? The sides, the desserts, the breakfast for the morning after? If you're willing to think (re: eat) a little bit outside the box, we've got three delicious recipes for you to try.
What are your favorite Thanksgiving flavors? Share with us on Facebook!
1.Creamy Butternut Squash Bake

Not your typical squash bake, this version includes Oakhurst heavy cream for a deliciously smooth texture, and panko bread crumbs, brown sugar, and pecans for a sweet and crunchy caramelized topping. It's almost like having dessert for dinner!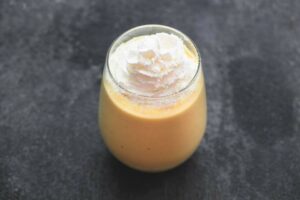 Oakhurst Egg Nog is made with real eggs, of course. But if you want to try something a little different, this homemade pumpkin version is more like pumpkin pudding in a glass. Perfect for kids and adults alike. Top with whipped cream and dig in!
3. Butternut Squash and Pear Crepes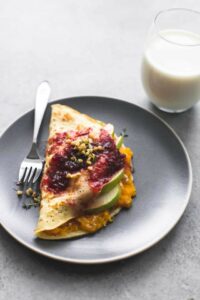 The perfect solution for the morning after Thanksgiving, this Butternut Squash and Pear Crepe uses leftover squash and cranberry sauce to create a perfectly sweet and savory crepe. Relax and enjoy, or bake at the crack of dawn to fuel up for Black Friday shopping!