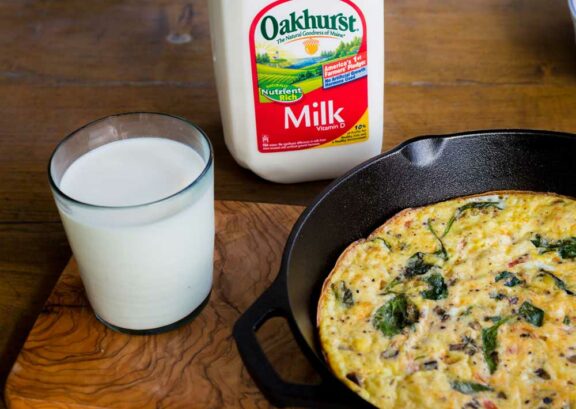 PREP: 15 min
COOK: 20 min
SERVES: 2
Veggie and Protein Frittata
SHARE THIS:
Start your morning strong with this Veggie and Protein Frittata. When paired with 8oz of milk from Oakhurst, this hearty and wholesome dish has 32g of protein.
Ingredients
1 teaspoon – extra virgin olive oil
1/4 cup – mushrooms, chopped
1/2 cup – baby spinach
2 tablespoons – tomatoes, finely diced
1 – large egg
2 – egg whites
1/4 cup – Oakhurst Milk
1/4 cup – Swiss cheese, freshly grated Salt and pepper (optional)
Finely diced chives for garnish (optional)
Pair each serving with an 8-ounce glass of Oakhurst Milk
Preparation
Preheat oven to 350 degrees. Heat 1 teaspoon of extra virgin olive oil in a mini cast iron skillet (or small oven safe pan) over medium high heat. Add the mushrooms and sauté until softened, for about 2 to 3 minutes. Add the spinach and tomatoes and cook for another 2 to 3 minutes.
In a separate bowl, whisk together the egg plus egg whites, 1/4 cup milk, cheese and season with salt and pepper (optional) and pour the egg mixture evenly into the skillet, over the vegetables. Let sit, without stirring, until the edges begin to set, for about 2 to 3 minutes. Then transfer the skillet to the oven and bake for about 15 to 20 minutes, or until golden brown. Garnish with finely diced chives, if desired. Serve with remaining 8-ounce glass of milk.
Recipe and photo courtesy of Alice Choi of Hip Foodie Mom
You might also enjoy...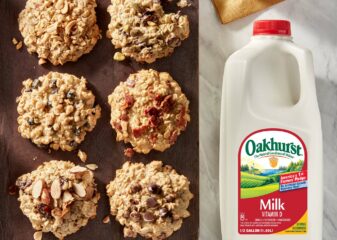 Breakfast Cookies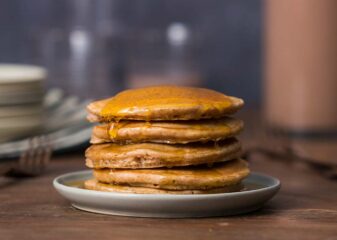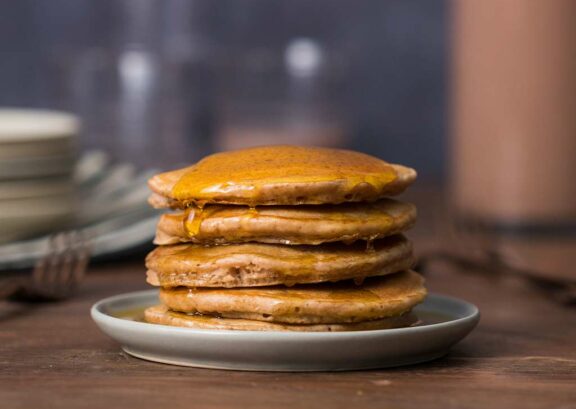 Chocolate Pumpkin Pancakes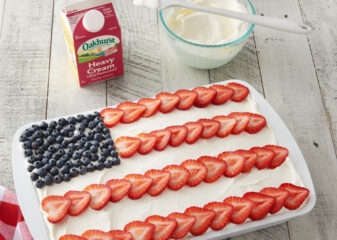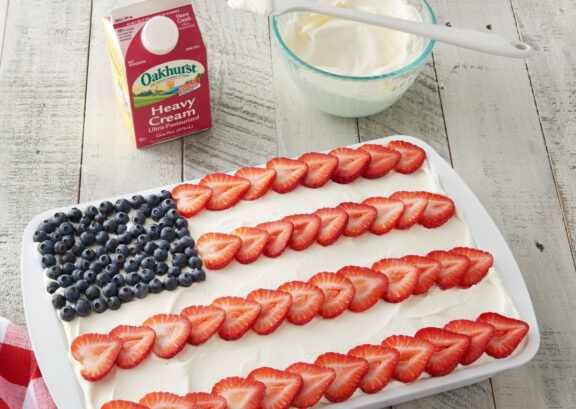 Stars & Stripes Vanilla Berry Cake
You might also enjoy...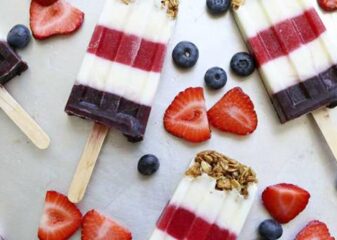 Red, White and Blueberry Popsicles Recipe