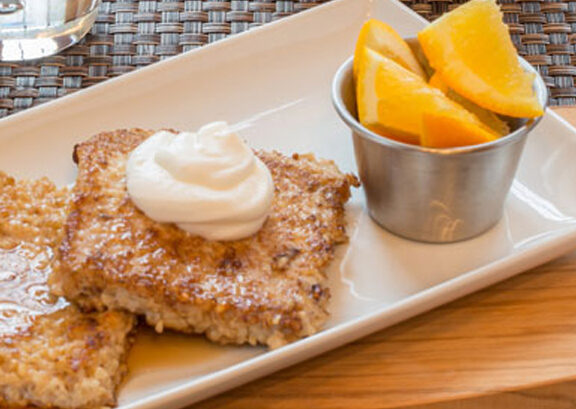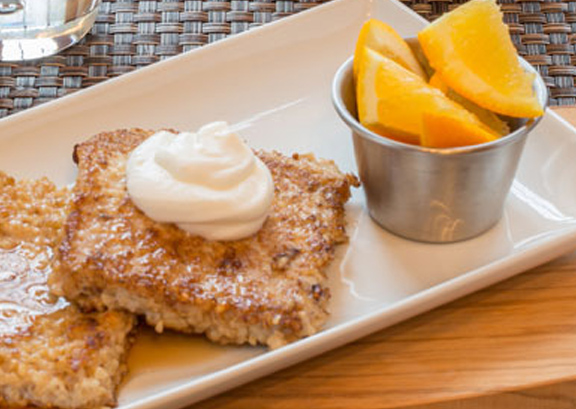 PREP: 15 min
COOK: 30 min
SERVES: 5
Steel-Cut Oat Pancakes
SHARE THIS:
Breakfast is the most important meal of the day, and these hearty, slightly chewy pancakes will not only satisfy – they'll have your family clamoring for more. Serve with fresh berries for a burst of summery fruit flavor. Then… pass the syrup!
Ingredients
3 cups Oakhurst Milk
1 cup water
1 1/2 cups steel-cut oats
1/2 cup walnuts, finely chopped
1 teaspoon vanilla extract
1 teaspoon cardamom
1/4 teaspoon salt
1 teaspoon Oakhurst Butter
2 cups fresh strawberries, sliced
1 cup plain nonfat Greek yogurt
Honey or maple syrup, if desired
Preparation
Mix together 3 cups milk and water in a medium saucepan. Heat over medium-high heat just until boiling.
Stir in the steel-cut oats, reduce heat and simmer for 30 minutes until most of the liquid is absorbed and the oats are thick. Remove from the heat and add in the walnuts, vanilla, cardamom and salt, stirring until incorporated throughout.
Line a 13 x 9″ baking sheet (slightly larger will also work) with parchment paper and spread the oats into an even layer. Allow to cool to room temperature and then place in the fridge overnight or for at least 4 hours.
When ready to eat, cut the oats into 10 squares. Heat a frying pan to medium-high heat. Add a bit of butter to the pan. Cook the oatmeal squares for 5 minutes on each side or until golden brown.
Top with strawberries, yogurt, and a drizzle of honey or maple syrup. Serve with 8-ounce glass of milk.
Recipe & photo courtesy of: www.milklife.com
Author: Shaina Olmanson, Food for My Family
You might also enjoy...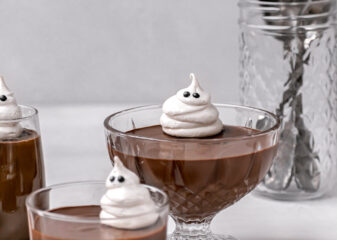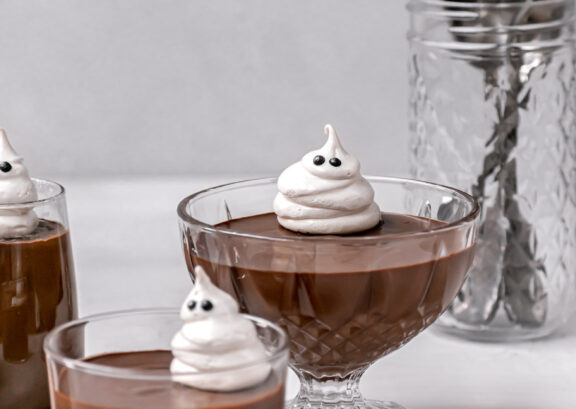 Chocolate Pots de Creme With Ghost Meringues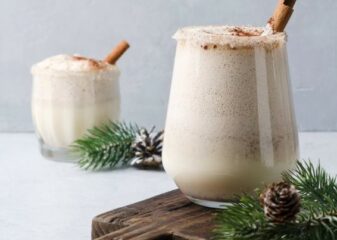 Gingerbread Rum Eggnog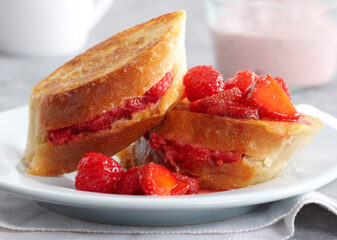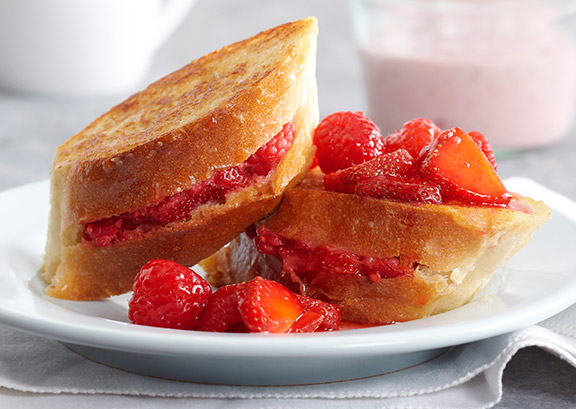 Berry-Stuffed French Toast with Vanilla Yogurt Sauce
You might also enjoy...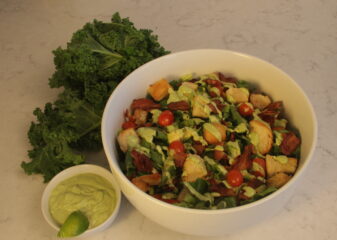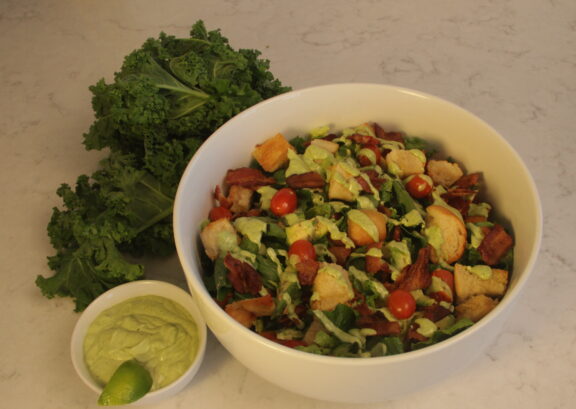 BLT Salad with Sour Cream Avocado Cilantro Dressing