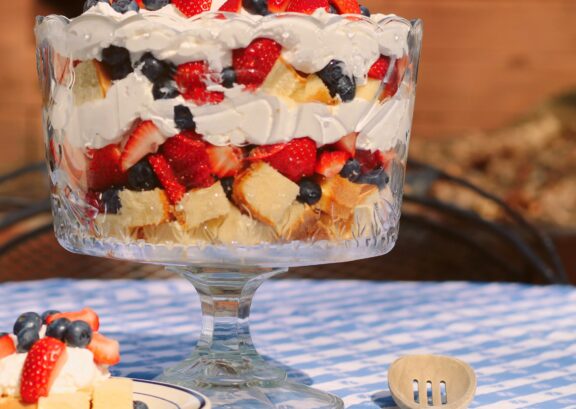 PREP: 2 hours
COOK: 1 hr, 30 min
SERVES: 10
Red, White & Blue Trifle
SHARE THIS:
Ingredients
Ingredients:
2 sticks butter (salted) room temperature
3 cups sugar
6 eggs
8 oz Oakhurst Sour Cream
3½ cups flour
¼ tsp salt
¼ tsp baking soda
1 tsp lemon juice or lemon extract
1 tsp vanilla extract
1 oz vanilla pudding (instant or Cook & Serve) cooked to package instructions
2 cups strawberries (sliced)
1 cup blueberries
1 pint (16 oz) Heavy Whipping Cream
½ cup sugar
½ tsp vanilla
Preparation
Pound Cake: (alternative option is to use store-bought pound cake box mix and prepare per package directions)
Preheat oven to 325ᵒ.
Cream together butter and sugar in large mixing bowl. Beat in eggs until lemon in color.  Fold in sour cream.  Add and mix in flour, salt, baking soda, lemon juice or extract, and vanilla extract.
Grease and flour 2 loaf pans. Pour pound cake mixture evenly into the 2 loaf pans.  Bake at 325ᵒ for 1-1½ hours (until toothpick inserted in cakes comes out clean).
Remove from oven and remove cakes from pans onto a damp cloth. Wrap the cakes in the damp cloth until cool.
Cut cakes into 1" squares or tear apart.
Pudding:
Prepare per package instructions.
Heavy Whipping Cream:
Pour entire pint of heavy whipping cream into a chilled mixing bowl and beat until soft peaks form (be careful not to over-beat).
Fold in ½ tsp vanilla and ½ cup sugar.
Trifle:
In a trifle dish, layer cake pieces (on bottom), followed by pudding, strawberries & blueberries, then heavy whipping cream.
Repeat layers until dish is full, top with whipped cream.
Make design on top with any remaining fruit!
You might also enjoy...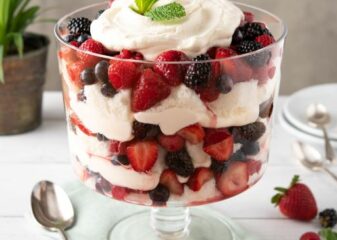 Twist of Lime Berry Trifle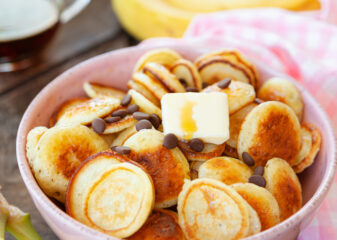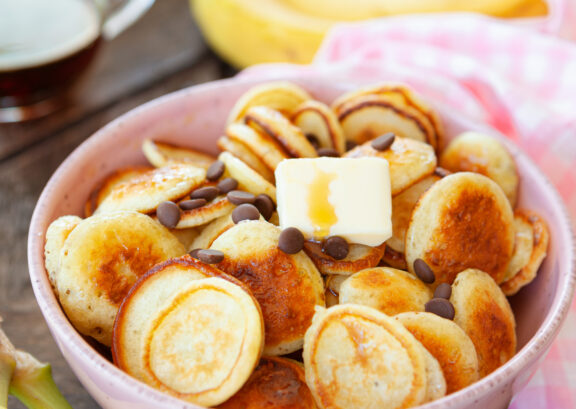 Mini Pancake Cereal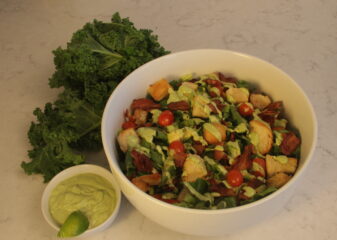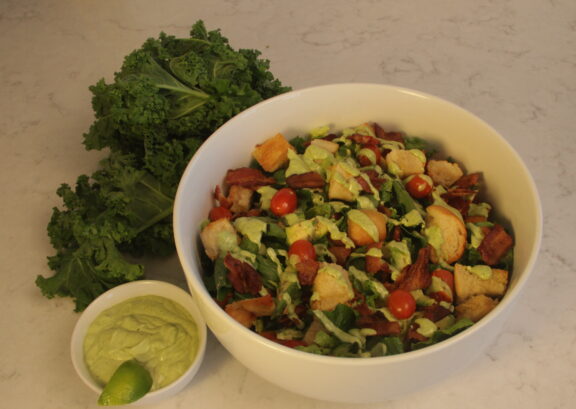 BLT Salad with Sour Cream Avocado Cilantro Dressing
You might also enjoy...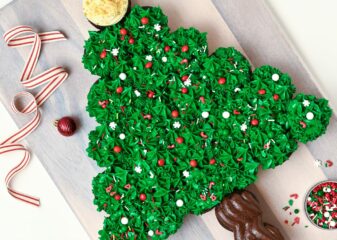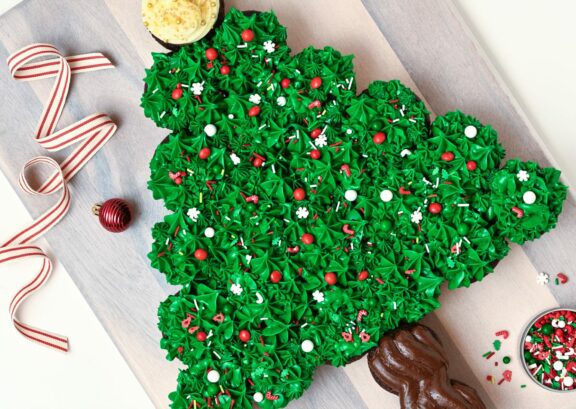 Cupcake Christmas Tree