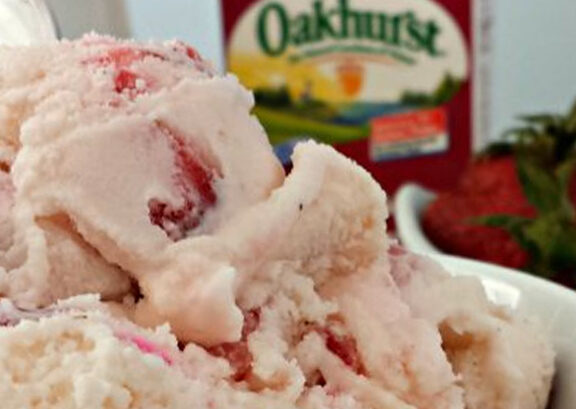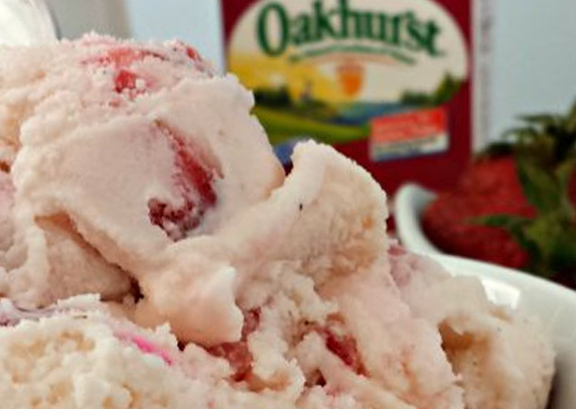 PREP: 20 min
COOK: 2 hrs
SERVES: 12
Homemade Strawberry Ice Cream
SHARE THIS:
Making ice cream with the family—sure, it's old timey. It's also delicious. And fun. Mix in sweet strawberries and this is a dessert everyone will love!
Ingredients
Preparation
This recipe works perfectly for a 6-cup (1.5 quart) ice cream maker. Before starting, be sure your freezer bowl has been in the freezer for at least 6 hours.
Combine the strawberries with ¼ cup of sugar and allow the berries to macerate in the refrigerator while you prepare the ice cream.
In a medium bowl, whisk together the milk, sugar, vanilla and salt until the sugar is dissolved. Gently stir in the heavy cream. Cover and refrigerate 1 hour.
Turn on the ice cream maker and pour the cream mixture into the frozen freezer bowl and let mix until it begins to thicken, about 15 minutes. The ice cream will have a soft, creamy texture.
Carefully add in the strawberry mixture a little at a time. Once combined, turn off the ice cream machine.
Use a spatula to scoop the ice cream into an airtight container and freeze for about 2 hours so that the ice cream hardens thoroughly.
Store the ice cream in an airtight container in the freezer for up to 1 week (if it lasts that long!)
Author: Angela Paris, Blogger, www.jugglingactmama.com
You might also enjoy...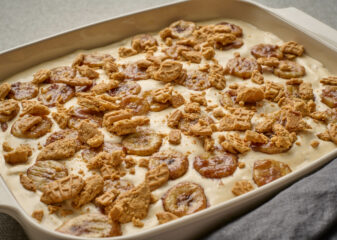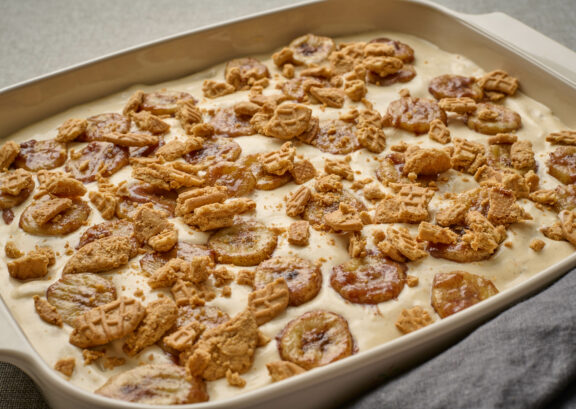 Peanut Butter and Roasted Banana Pudding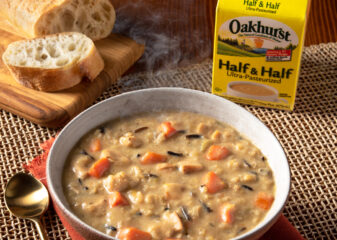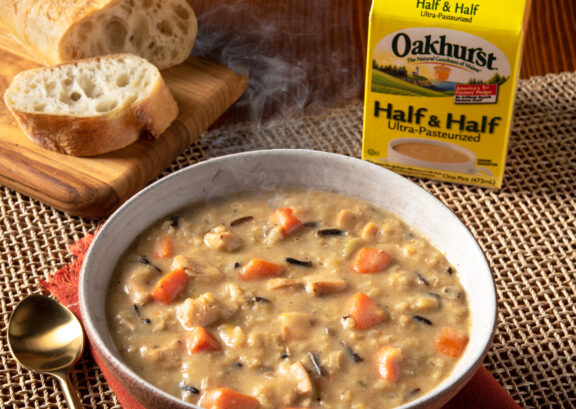 Cream of Chicken and Wild Rice Soup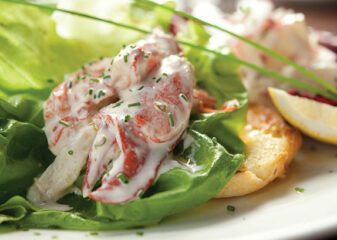 Lobster on Brioche with Potato Salad
You might also enjoy...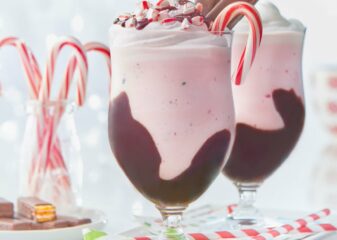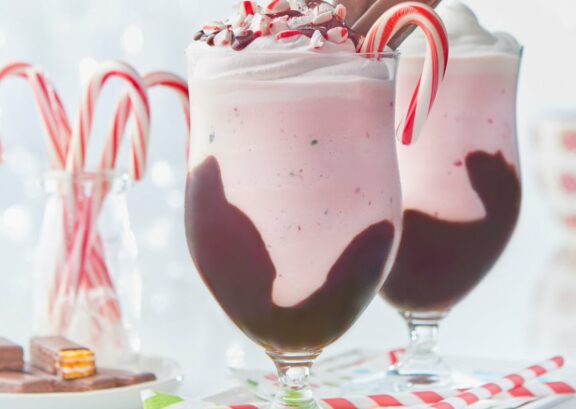 Candy Cane Fudge MILKshake