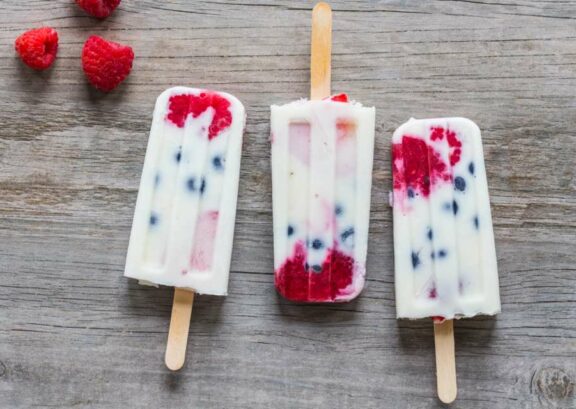 PREP: 8 hr
COOK: N/A
SERVES: 10
Creamy Vanilla Berry Popsicles Recipe
SHARE THIS:
These creamy vanilla berry popsicles are as fun to make as they are to eat, and an easy kid snack idea. They're a perfect way to cool off on summer afternoons, and thanks to the milk and the fruit in the recipe, this homemade option is more nutritious option than store-bought popsicles.
Ingredients
1 cup – Oakhurst fat free milk
1 cup – nonfat Vanilla Greek Yogurt
3 tablespoons – confectioners sugar
1/2 cup – fresh raspberries (about 2.5 ounces or 20 berries)
1/2 cup – fresh blueberries (about 2.5 ounces)
2 – large strawberries, each sliced into 5 slices
Preparation
In a medium size bowl, whisk together milk, yogurt and confectioners sugar. Set aside.
Place 2 raspberries in the bottom of each of the 10 popsicle molds. Divide blueberries evenly among the popsicle molds. Place one strawberry slice in each popsicle mold.
Carefully pour milk mixture over fruit, dividing evenly among the molds. Gently tap the popsicle molds on the counter to release any air bubbles. Place in popsicle sticks and freeze for 6-8 hours or overnight. Run molds under warm water to release the popsicles. Enjoy!
Recipe and photo by Emily Caruso, Jelly Toast from the Milklife.com site.
You might also enjoy...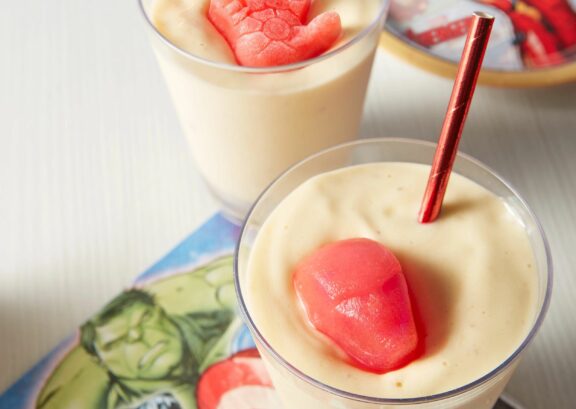 Iron Man's Defender Drink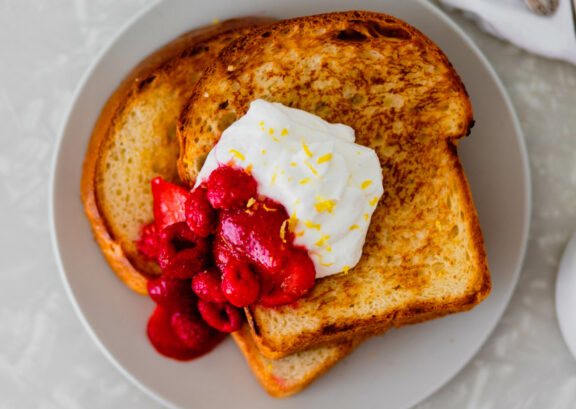 Toasted brioche with Lemon-Whipped Ricotta and Berries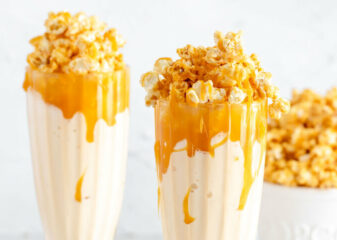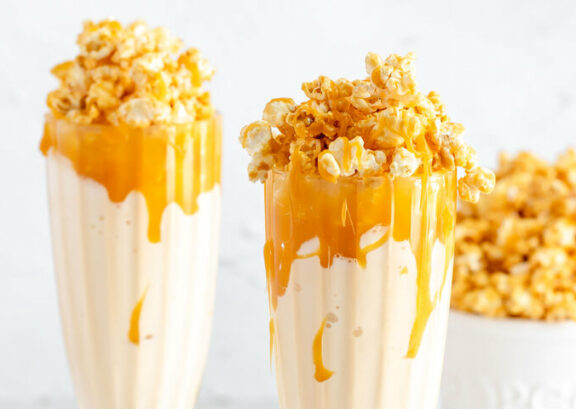 Salted Caramel Popcorn Milkshake
You might also enjoy...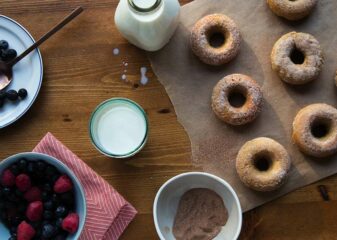 Snickerdoodle Donuts