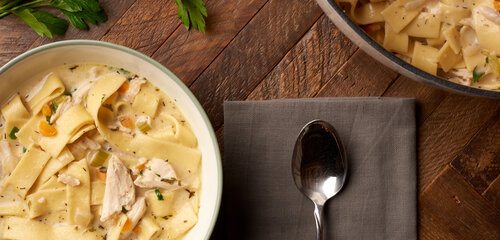 PREP: 10 min
COOK: 20 min
SERVES: 8
Creamy Chicken Noodle Soup
SHARE THIS:
Warm up with this yummy, Creamy Chicken Noodle soup.
Ingredients
2 tablespoons Oakhurst Butter
1 yellow onion, diced
3 carrots, peeled and diced
3 stalks celery, diced
3 cloves garlic, minced
1 teaspoon dried thyme
1 teaspoon dried parsley
8 cups low-sodium chicken stock
1 teaspoon ground pepper
1 teaspoon kosher salt
2 bay leaves
2 cups egg noodles
1 rotisserie chicken, shredded and bones removed
1 cup Oakhurst half & half
¼ cup fresh parsley, chopped
Preparation
Melt Oakhurst Butter in a heavy-bottomed skillet over medium heat.
Add in onion, carrots and celery, and sauté, stirring frequently, until onions are translucent, about 4 minutes.
Stir in garlic, dried thyme and parsley, and cook until fragrant, about 1 minute.
Pour in chicken stock, pepper, salt and bay leaves, and stir to combine.
Bring to a boil and pour in egg noodles. Cook to package instructions.
While the noodles cook, remove meat from chicken and shred. Set aside.
Once noodles are tender, stir in the chicken and Oakhurst half & half.
Reduce to a simmer, and cook 2–3 minutes or until chicken is warmed through. Stir in parsley and serve immediately.
Recipe and image courtesy of Half & Half, a food magazine celebrating dairy and those who make it. Learn more and subscribe at HalfandHalfmag.com.
You might also enjoy...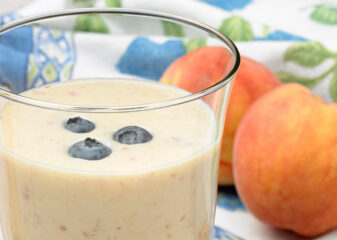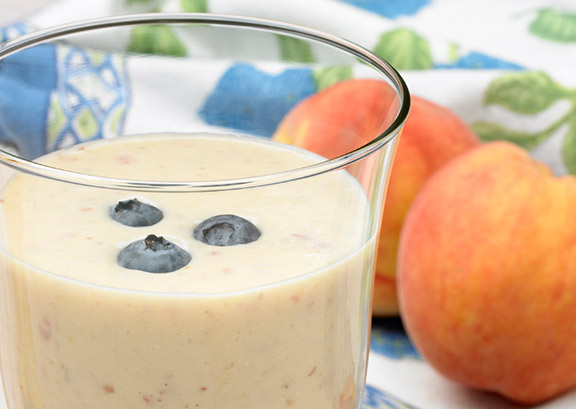 Peanut Butter Smoothie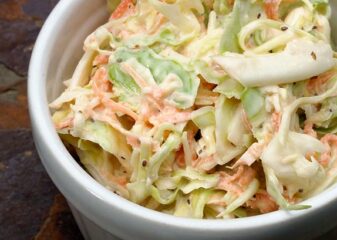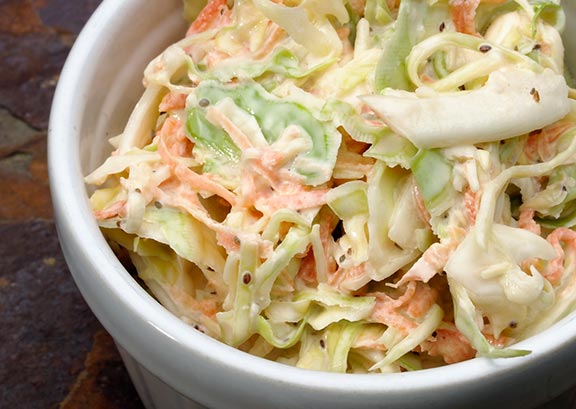 Coleslaw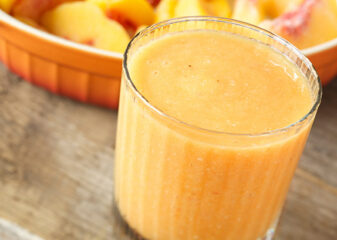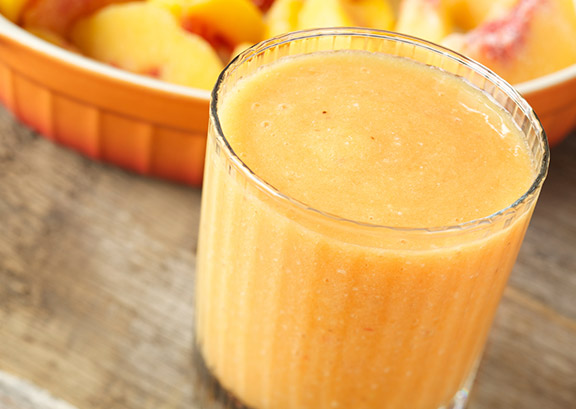 Peach Almond Smoothie
You might also enjoy...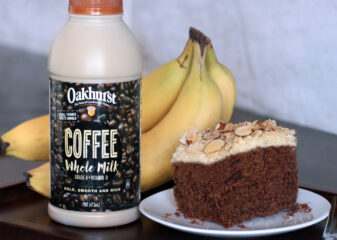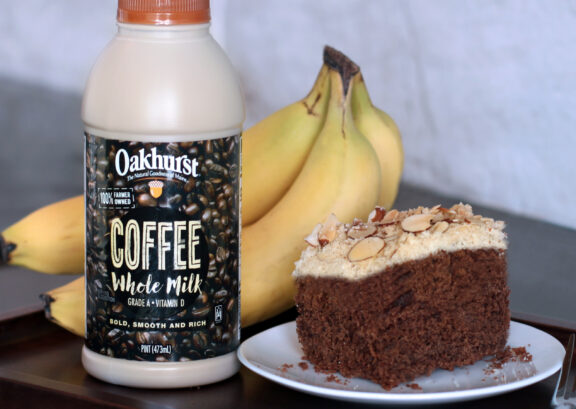 Oakhurst Coffee Milk Coffee Cake