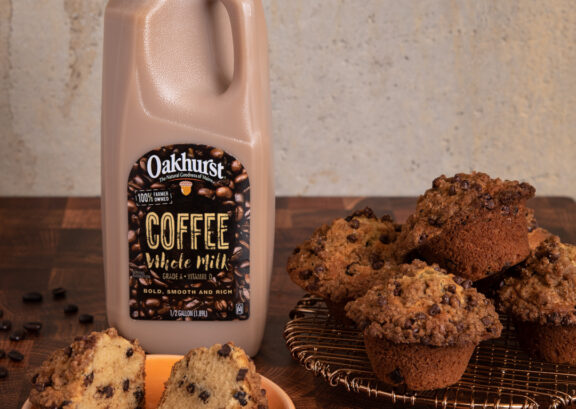 PREP: 10 min
COOK: 25 min
SERVES: 1 dozen muffins
Coffee Chocolate Chip Muffins
SHARE THIS:
Every bite of these delicious muffins delivers a jolt of coffee flavor and chunks of chocolate. Enjoy each morning with your favorite cup of joe or Oakhurst milk.
Ingredients
1 ½ cups all-purpose flour
½ cup white sugar
¼ cup brown sugar
2 teaspoons baking powder
¼ teaspoon baking soda
¼ teaspoon salt
1 egg room temperature
1 teaspoon vanilla extract
½ cup Oakhurst Coffee Milk
1/3 cup canola oil
1 cup chocolate chips
For the topping
¼ cup brown sugar
¼ cup flour
1 teaspoon coffee or water
2 tablespoons butter softened
1 tablespoon mini chocolate chips
Preparation
Preheat oven to 400 F. Grease 12 muffin cups or line with muffin liners
Combine flour, brown sugar, white sugar, baking powder, baking soda, and salt. Add egg, vanilla extract, coffee, and canola oil.  Stir until just moistened.  Fold in chocolate chips.  Divide the batter between the muffin tins, they will be about ¾ full.
In a separate bowl, mix together all the ingredients for the crumble topping until crumbly. Sprinkle evenly among the muffins.
Bake for 20 to 25 minutes in the preheated over, or until a toothpick comes out clean.
You might also enjoy...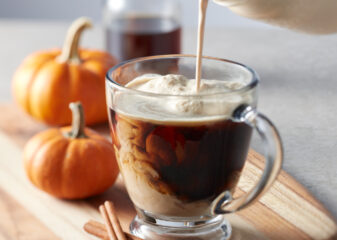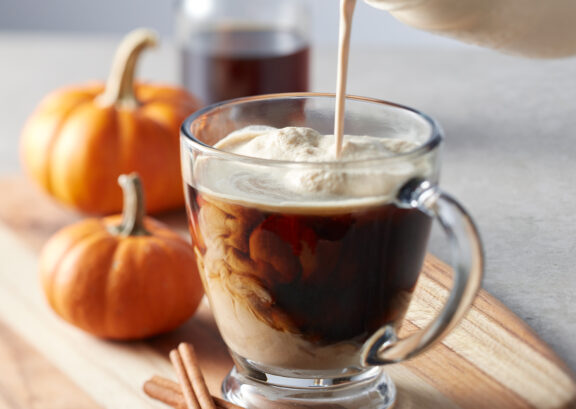 Pumpkin Spice Creamer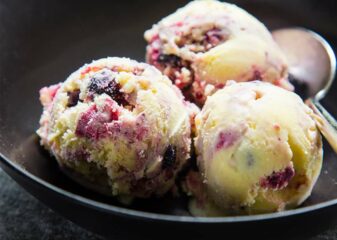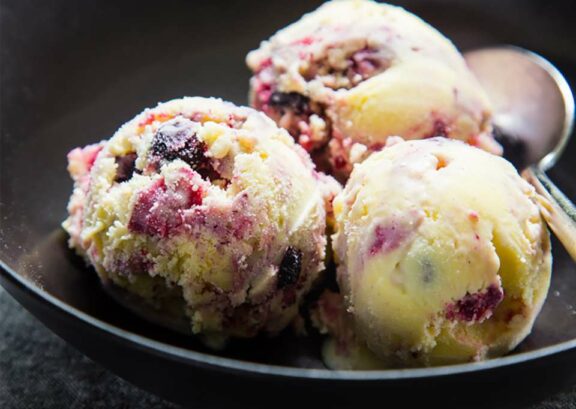 Roasted Berry Ice Cream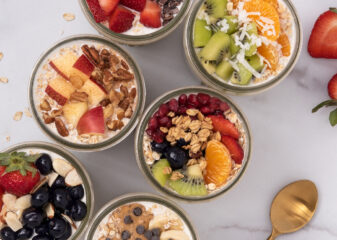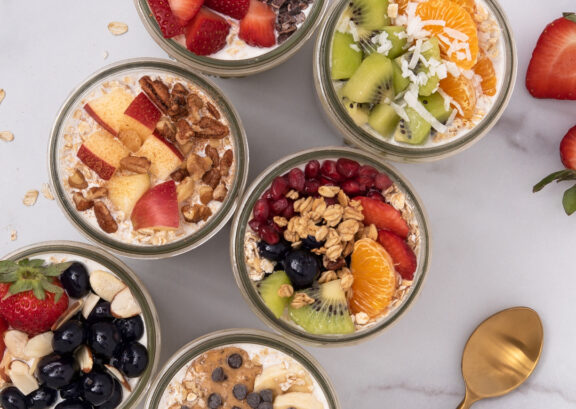 Overnight Oats
You might also enjoy...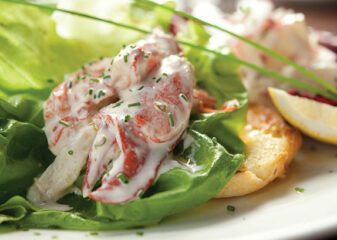 Lobster on Brioche with Potato Salad