PORTLAND, MAINE — February 28, 2020 — In Maine today, 80,000 school-aged students (43% of all children) rely daily on free or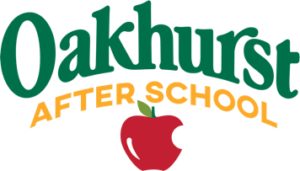 reduced-priced breakfast and lunch for their nutrition. For some of these children, lunch is the last meal of their day, meaning many of Maine's children go to bed hungry. To address this significant childhood food urgency, Oakhurst and Full Plates Full Potential announced today at Westbrook Middle School a public-private partnership. Together they created the Oakhurst After School meal grant program to help schools and qualified after school enrichment programs provide more after school meals for Maine students. Oakhurst is donating $300,000 to Full Plates Full Potential over the next three years to fund the grant program.
To launch the new program, Oakhurst and Full Plates Full Potential revealed the first 2020 Oakhurst After School grant recipients, with the nine grants going to two school systems and seven non-profits totaling almost $30,000. The pioneering programs, located all over the state, include My Place Teen Center (Westbrook), RSU 24 (Sullivan), the Boys and Girls Club of Southern Maine (Portland, South Portland and Lewiston/Auburn), Portland Public Schools, the Lewiston YWCA, the Boys and Girls Club of Augusta, the Penobscot Boys and Girls Club, the Alfond Youth and Community Center (Waterville), and the Old Town/Orono YMCA.
Governor Janet Mills, State Senator Sanborn of Westbrook, Walter Beesley, Child Nutrition Director for the Department of Education, and Alissa Mank, CACFP Program Specialist for the Department of Education, Michael Foley, Mayor of Westbrook, Claude Rwaganje, Westbrook City Councilor, as well as other community and business leaders, joined Oakhurst and Full Plates Pull Potential to announce the partnership and grant recipients.
"Our children are the future of our state, but, today, so many of them don't have access to nutritional meals outside of school. That's unacceptable," said Governor Janet Mills. "Through this new partnership and innovative program, Oakhurst and Full Plates Full Potential will provide nutritious meals outside of school to thousands more children across Maine, helping them to live healthier lives and positioning them for greater success. I applaud Oakhurst and Full Plates Full Potential for their work to ensure no child goes hungry in Maine."
Recognized for doing what's right and supporting countless community programs for almost 100 years, Oakhurst decided in 2016 to better focus its Giving Goodness charitable dollars so donations could make a more significant impact. Oakhurst has decided to focus on child hunger, especially because supporting healthy, active kids is a core company value.
"Many kids leave school with lunch being their last meal of the day and that's simply not okay," said John Bennett, President of Oakhurst Dairy. "At Oakhurst, we want every kid to have access to the nutrition they need so they can grow, learn, and ultimately reach their full potential. We believe Giving Goodness is a team effort and the idea of a public-private partnership like Oakhurst After School to address this need is the way to go."
The Issue: Child Hunger in Maine
With recent legislation designed to increase access to nutritious foods in schools through after school meals programs, Oakhurst recognized the need for a new funding source to help get this additional meal program off the ground and sustain the program's infrastructure over time. Based on conversations with a number of community organizations and the Department of Education, Oakhurst leadership decided Full Plates Full Potential was the partner to help them make it happen – the partnership resulted in the Oakhurst After School grant program. The grants, administered by Full Plates Full Potential, will help fund equipment, training, and enrichment staffing. Schools can apply for an Oakhurst After School grant here: www.oakhurstgives.com
"Our partner, Full Plates Full Potential, is the perfect organization to work alongside because of the incredible effort they've put in across Maine to end child hunger. We're excited to launch Oakhurst After School and tackle this important issue together," Bennett continued.
Full Plates Full Potential is a statewide nonprofit bringing together a coalition of community leaders, school nutrition directors, advocates, and partners working to end child hunger in Maine. Since its founding in 2014, the organization has raised funds through events and with the help of corporate partnerships. Over the last five years, Full Plates Full Potential has awarded 164 grants to schools in support of breakfast, lunch, and after school meal programs – totaling more than $320,000 across all 16 Maine counties – and worked with schools and community organizations to expand children's access to meals. Oakhurst is the most recent corporate partner to join the organization in support of its mission.
"When Oakhurst reached out to us and wanted to better understand Maine's child hunger issue, we were of course excited. As we spoke, it became clear to us that they really wanted to identify and support a currently unsolved need," said Justin Alfond, Co-founder of Full Plates Full Potential. "We know that schools want to feed all of their kids and start new meal programs, but struggle with the infrastructure to set them up. We believe the Oakhurst After School grant program can have a tremendous impact."
About Oakhurst
Oakhurst is Northern New England's leading dairy brand and has stood behind every glass of milk and product for 97 years. While the FDA states there is no significant difference between milk from cows treated with artificial growth hormone, Oakhurst made history in 2003 when it asked its milk producers to take America's First Farmer's pledge not to use artificial growth hormone. Today, Oakhurst remains committed to the well being of its community through its Giving Goodness charitable donations to local organizations that support healthy, active kids and a healthy environment. The company produces milk and other dairy and juice products from its headquarters on Forest Avenue in Portland, Maine. In January 2014, Oakhurst became a wholly owned subsidiary of Dairy Farmers of America, a dairy farmer-owned cooperative based in Kansas City, Kansas. For more information, visit www.oakhurstdairy.com.
About Full Plates Full Potential
Full Plates Full Potential promotes its mission of ending child hunger in Maine by partnering with nonprofit advocates, local businesses and restaurants, advocating for policy changes at the state level, granting funds and providing technical assistance to schools and hosting year-around events and fundraisers.