The Natural Goodness of Maine
At our core, it's making sure every sip tastes farm fresh. That we know the names of the farmers we work with. That we give back. Do more. Be more. We love being the dairy from Maine, of Maine. When you start there, the glass is always half full.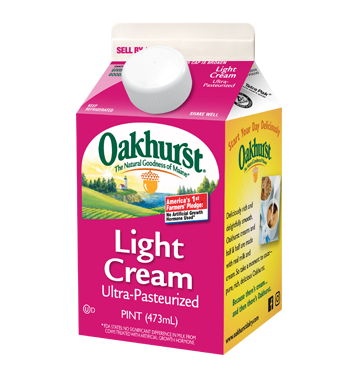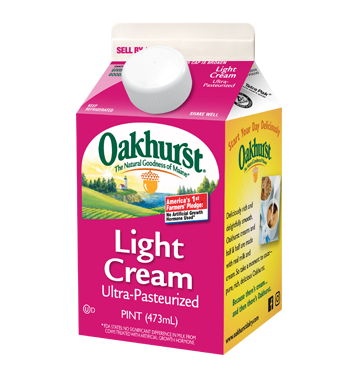 Oakhurst Light Cream
Whether it's perfecting your morning cup of coffee or cooking up a family fave, Oakhurst Cream is key. From our farmers to your fridge, we all just want to give you the goodness of Maine. This winter, let us help you keep things cozy and delicious.
Find Out More!