The Natural Goodness of Maine
Slow mornings. Waiting for snow. A sippy cup of milk and two cups of coffee by 8am. It's farm fields and bonfires and kids collecting acorns in the backyard. Maine is about family, fresh air and focusing on the things that matter most. So are we.
from our kitchen
Lemon-Berry Crepes with Maple Syrup
Silky and slightly sweet crepes, stuffed with the bright, zesty tang of lemon, cream cheese and yogurt. Sweeten the deal with a splash of maple syrup.
Make this Recipe
What Drives Us
help us leave the planet better for our kids
learn more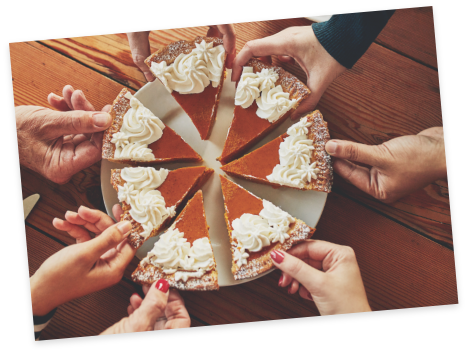 A Match Made Under the Mistletoe
Cookies and milk, coffee and cream, Oakhurst Egg Nog with a swirl of fluffy whipped topping – these are some of the yummiest matches made under the mistletoe each year. Because when it comes to making holiday magic, We're #PrettyGoodTogether.
Find out more!