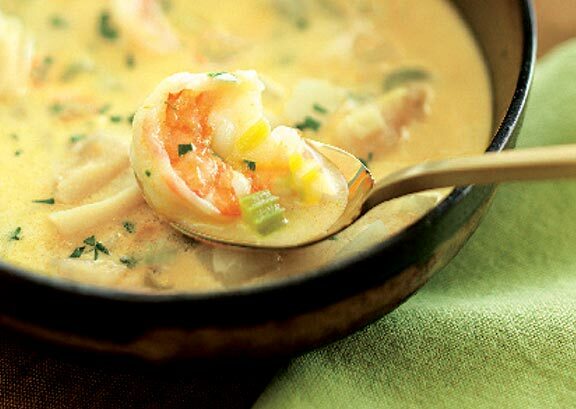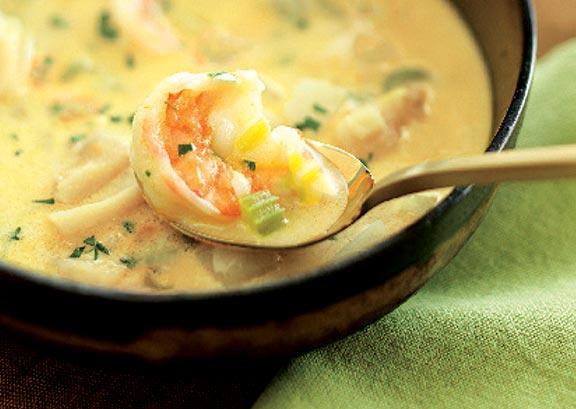 PREP: 20 min
COOK: 15 min
SERVES: 10-12
Seafood Chowder
SHARE THIS:
Featured at Harvest on the Harbor, this recipe is Maine in all the best ways possible.
Ingredients
1 qt oysters (shucked, with liquid)
2 lbs mixed shrimp, lobster and scallops
4 tbsp Oakhurst Butter
3 tbsp flour
1 cup onions (diced, small)
1 cup celery (diced, small)
1 clove garlic (whole)
1 qt chicken stock (hot)
1 cup dry white wine
1 lb fresh spinach (stemmed, chopped)
Salt/Pepper
2 1/2 cups Oakhurst 1 1/2% Light Milk
Dry sherry (to taste)
Nutmeg (to taste)
3/4 tsp Worcestershire sauce
Tabasco sauce (to taste)
8 oz Oakhurst Sour Cream
2 tbsp chives (fresh, chopped)
Preparation
Sauté the vegetables and garlic in butter until tender. Remove the garlic and discard. Add the flour and make a roux, then add the wine. In a separate pot, heat the stock and spinach.
Add the nutmeg, pepper and seafood to the wine and simmer until almost cooked.
Add the spinach, stock and bring to a very gentle boil. Add the Worcestershire and Tabasco, cream and sherry and heat to about 160° F. Correct the seasoning with more sherry and salt if needed.
As you serve, place one tablespoon of sour cream in the bottom of each cup and ladle the chowder over the cream, garnish with chopped chives.
Yield: Serves 10-12 (generous)
Author: Wilfred Beriau, CEC/AAC/CCE
You might also enjoy...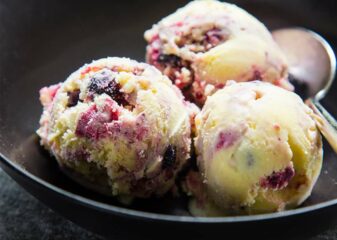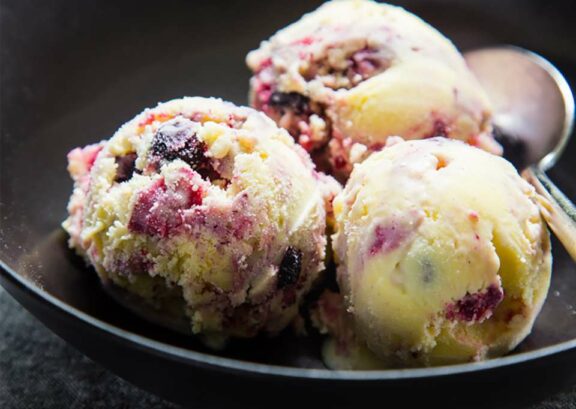 Roasted Berry Ice Cream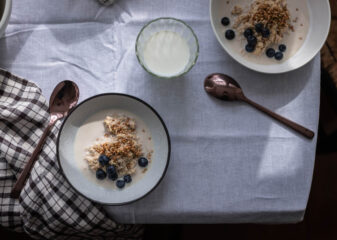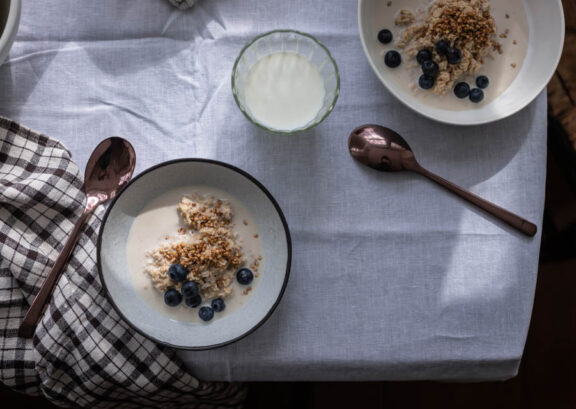 Vanilla Infused Overnight Oats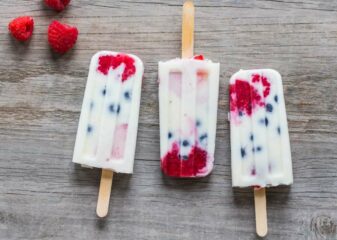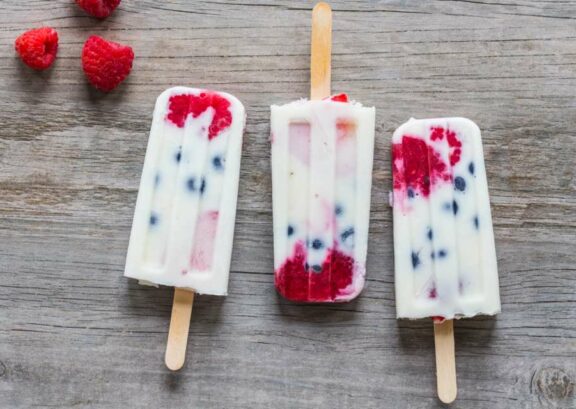 Creamy Vanilla Berry Popsicles Recipe
You might also enjoy...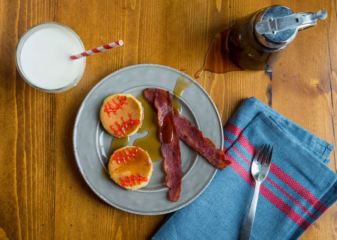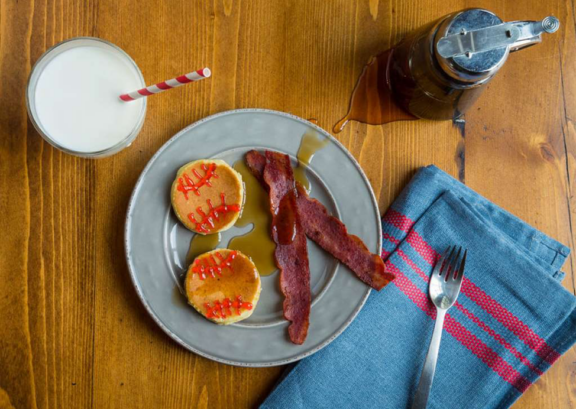 Home Run Pancakes