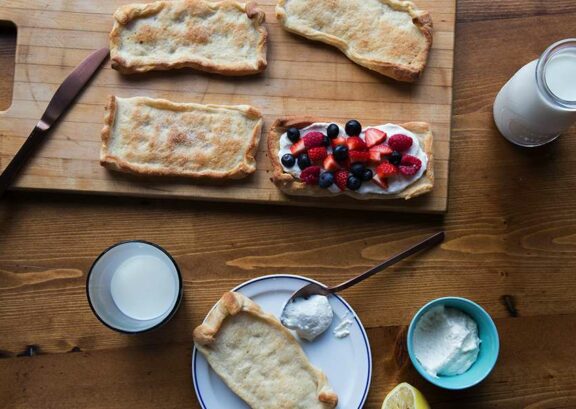 PREP: 20 min
COOK: 10 min
SERVES: 6
Monster Breakfast Pizza
SHARE THIS:
A sweet treat pizza for breakfast!
Ingredients
1 tube – refrigerated pizza dough
2 tablespoons – Oakhurst fat free or lowfat milk
2 tablespoons – sugar
3 ounces – reduced-fat whipped cream cheese
1/2 cup – Oakhurst low-fat cottage cheese
1/4 cup – powdered sugar
1 teaspoon – vanilla extract
1 teaspoon – lemon juice
3 cups – assorted fruits (strawberries, blueberries, bananas, kiwi, mandarin orange segments, etc.)
(optional) – powdered sugar
Preparation
Preheat oven to 400°F. Lightly coat 2 large baking sheets with nonstick spray. Unroll pizza crust onto a work surface and cut into 6 squares. Place three squares on each of the baking sheets and fold the sides up ¼ inch. Brush the surface of each crust with milk and sprinkle with some of the sugar.
Bake until lightly golden and puffed, about 10 minutes. Let cool at room temperature completely before assembling the pizzas.
In a food processor, whip the cream cheese, cottage cheese, ¼ cup powdered sugar, lemon juice, and vanilla together until smooth. Divide cream cheese mixture evenly among the crusts, then spread to coat, leaving a ½-inch margin around the edges of the crust. Arrange the fruit over the cream cheese mixture and dust with additional powdered sugar before serving, if desired.
Recipe courtesy of Milklfe.com.
You might also enjoy...
Leprechaun Milk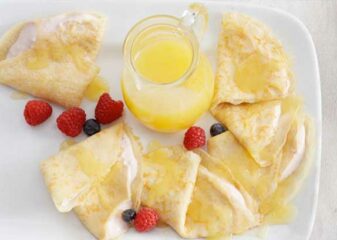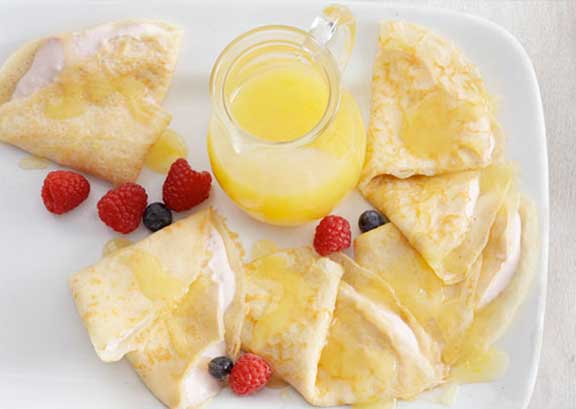 Lemon-Berry Crepes with Maple Syrup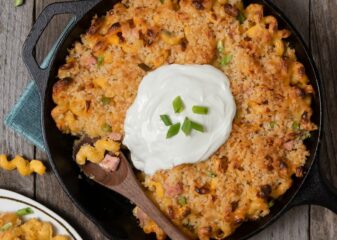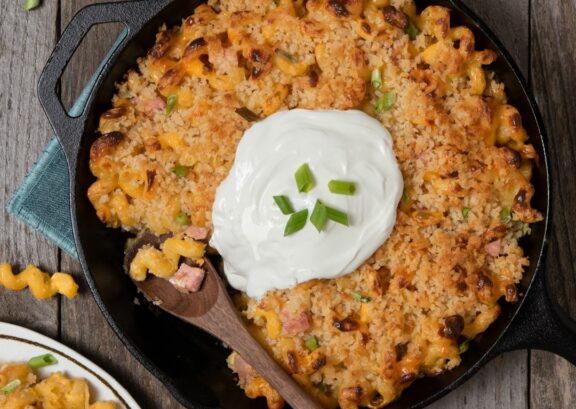 Five Cheese Mac & Cheese
You might also enjoy...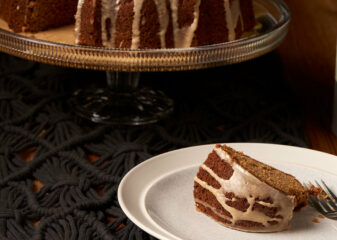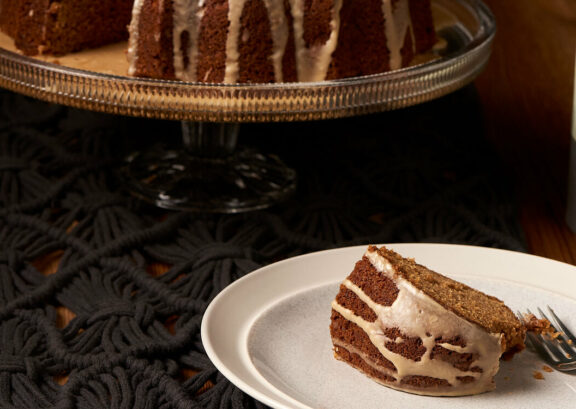 Apple Bundt Cake