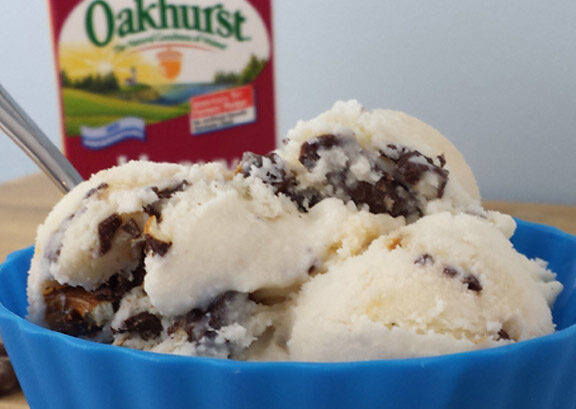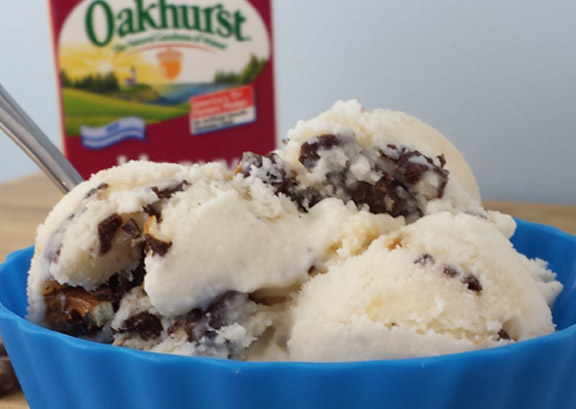 PREP: 20 min
COOK: 2 hr
SERVES: 12
Homemade Chocolate Covered Pretzel & Caramel Ice Cream
SHARE THIS:
Sweet meets salty when you bring the family together to make this amazing ice cream. After the few batches we've made, we can safely say the only thing more fun than making this sweet treat is eating it afterward.
Ingredients
1 cup Oakhurst Whole Milk
1/2 cup granulated sugar
pinch salt
2 cups Oakhurst Heavy Cream
1 vanilla bean, halved and scraped
2 cups chocolate covered pretzels pieces
1 cup store-bought caramel sauce
Preparation
This recipe works best with a 6-cup (1.5 quart) ice cream maker. Before starting, be sure the freezer bowl has been in the freezer for a minimum of 6 hours.
In a medium bowl, whisk together the milk, sugar, vanilla and salt until the sugar is dissolved. Gently stir in the heavy cream. Cover and refrigerate 1 hour.
Turn on the ice cream maker and pour the cream mixture into the frozen freezer bowl and let mix until it begins to thicken, about 15 minutes. The ice cream will have a soft, creamy texture.
Turn off the ice cream machine and gently mix in the chocolate covered pretzel pieces and caramel by hand.
Use a spatula to scoop the ice cream into an air-tight container.
Freeze for about 2 hours so that the ice cream hardens thoroughly.
Store the ice cream in an air-tight container in the freezer for up to 1 week.
Author: Angela Paris, Blogger, Juggling Act Mama
You might also enjoy...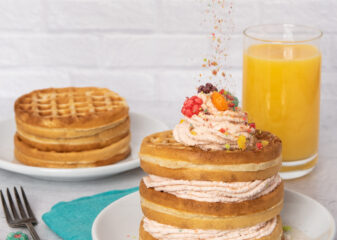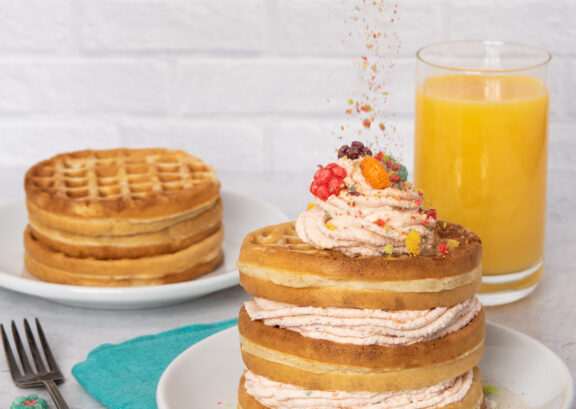 Cereal Milk Whipped Cream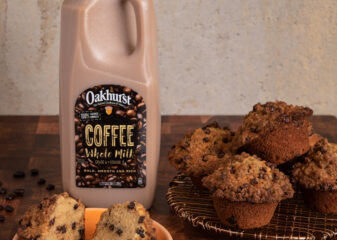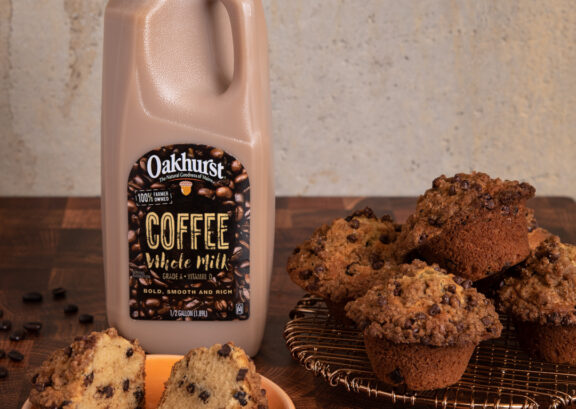 Coffee Chocolate Chip Muffins
You might also enjoy...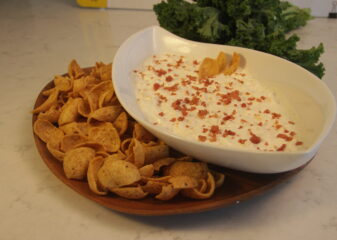 Corn Dip