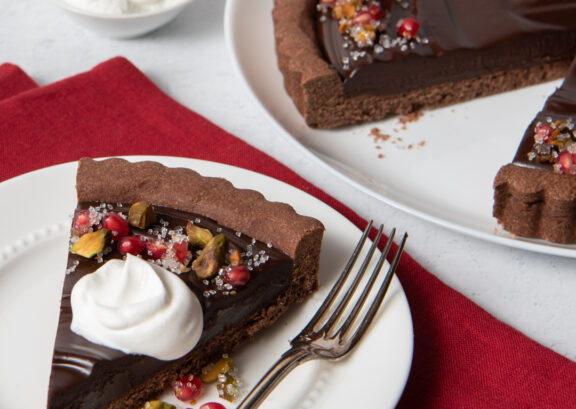 PREP: 2 hours
COOK: 20 min
SERVES: 8
Holiday Deep Dark Chocolate Tart with Pomegranate & Pistachios
SHARE THIS:
Ingredients
Cocoa Cinnamon Shortbread Crust
1 cup all purpose flour
½ cup powdered sugar
2 tablespoons
Dutch process cocoa powder
¼ teaspoon ground cinnamon
1/8 teaspoon salt
½ cup (1 stick) butter, melted
½ teaspoon vanilla extract
Chocolate Orange Ganache Filling
10 oz. bittersweet chocolate, finely chopped
1 cup Oakhurst Heavy Whipping Cream
2 tablespoons orange flavored liqueur or rum, if desired
½ cup pomegranate seeds (arils)
¼ cup toasted pistachios, chopped
Sparkling decorating sugar to taste
Preparation
Heat oven to 350 ̊ F.
To make tart crust, mix flour, sugar, cocoa, and salt together in a medium bowl. Stir melted butter and vanilla into dry ingredients until fully moistened.
Evenly press dough into the bottom and up sides of a 9″ removeable bottom tart pan. Place pan on a baking sheet; bake about 20 minutes or until the crust looks dry. Cool.
To make filling, place chocolate in a medium bowl. Heat the cream in a small saucepan, bringing it just to a boil over medium heat. Pour over the chocolate; let sit for 1 minute. Stir with a spatula until chocolate is melted and very smooth. Stir in the liqueur if using. Pour ganache into the cool tart shell, spreading the mixture evenly with an off set spatula or back of a spoon. Refrigerate tart for at least one hour or up to 24 hours.
Before serving, mix the pomegranate seeds, nuts, and a generous sprinkle of sugar. Spoon onto the tart or individual slices.
You might also enjoy...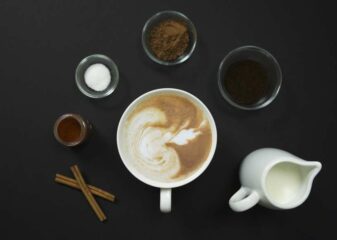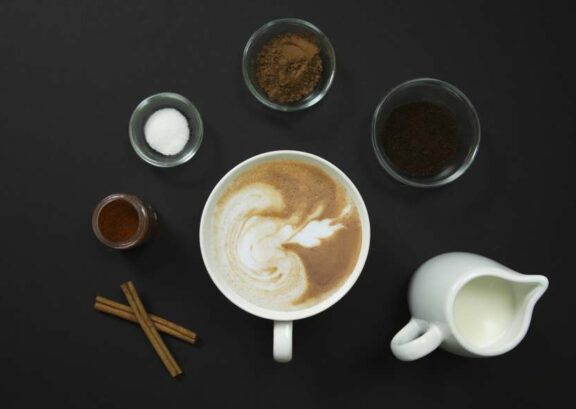 Spicy Latte Coffee Drink Recipe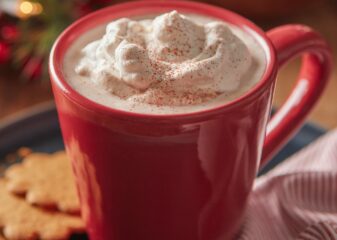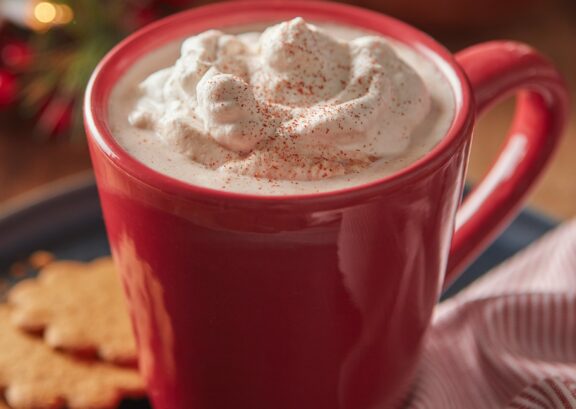 Spicy Clove & Cayenne Whipped Cream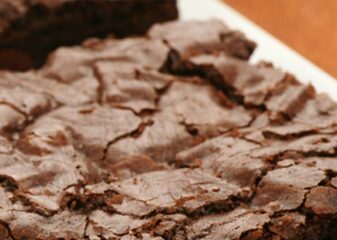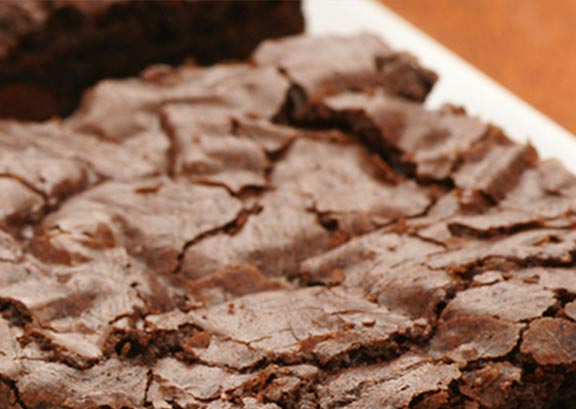 Sour Cream Brownies
You might also enjoy...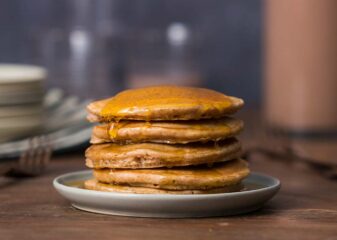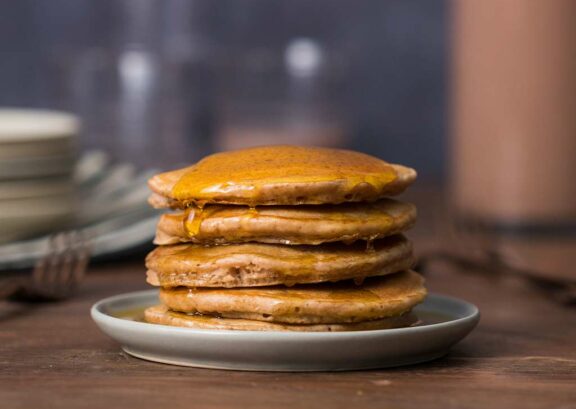 Chocolate Pumpkin Pancakes