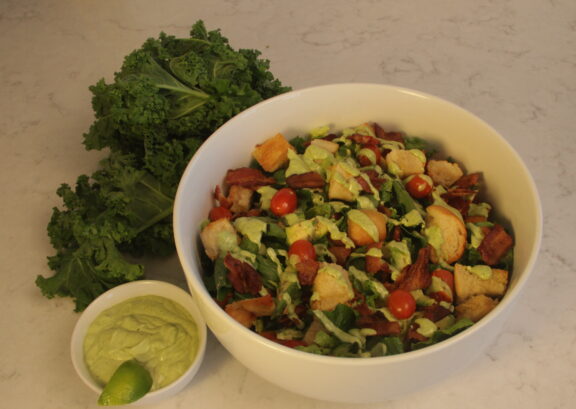 PREP: 25 min.
COOK: 45 min.
SERVES: 8
BLT Salad with Sour Cream Avocado Cilantro Dressing
SHARE THIS:
Ingredients
Sour Cream Avocado Cilantro Dressing 
2 avocados
2 tablespoons of mayo
1 clove garlic, peeled & chopped
1/2 cup roughly chopped cilantro
1/4 cup OAKHURST sour cream
2 tablespoon fresh lime or lemon juice (or white vinegar)
3 tablespoons olive oil
¼ teaspoon  salt
¼ teaspoon ground black pepper
BLT Salad 
2 heads of chopped romaine lettuce
1/2 loaf of cubed Italian bread
8 oz bacon
1 cup of grape tomatoes
Preparation
Sour Cream Avocado Cilantro Dressing
Blend all ingredients in a blender until the dressing is smooth.
BLT Salad 
In a sheet pan bake bacon at 400 degrees for 30 mins or until crisp. Remove bacon from sheet pan and use the grease and toss your tomatoes and Italian bread in the bacon fat and bake at 400 degrees for 10-15 mins. Toss your chopped bacon with roasted tomatoes and Italian croutons.  Top your salad with the sour cream avocado cilantro dressing and ENJOY!
You might also enjoy...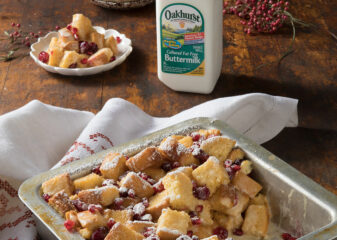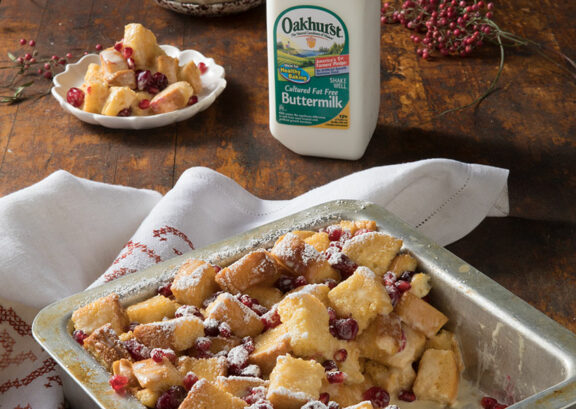 Caramel Apple Bread Pudding with Homestyle Buttermilk Syrup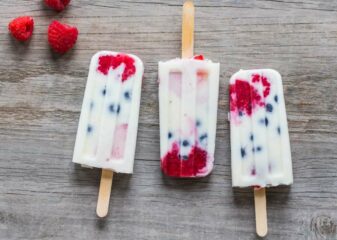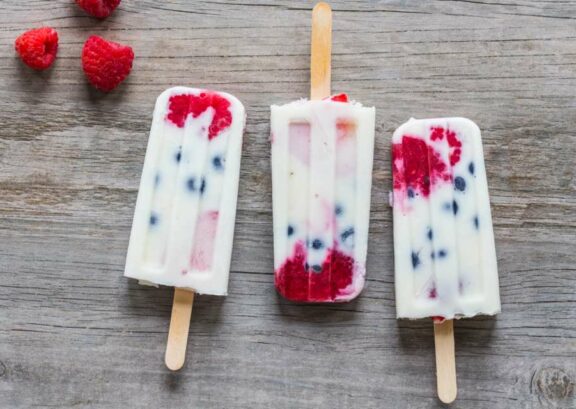 Creamy Vanilla Berry Popsicles Recipe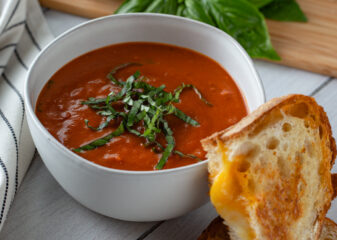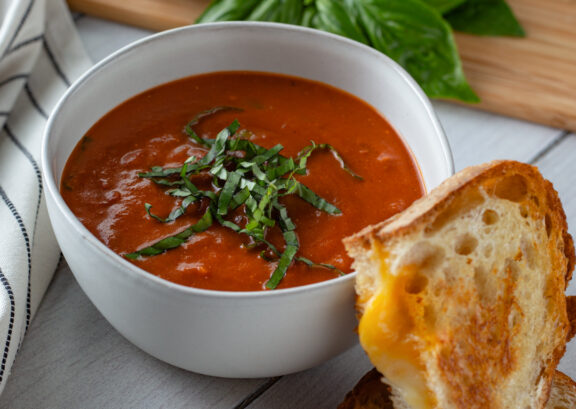 Homemade Cream of Tomato Soup
You might also enjoy...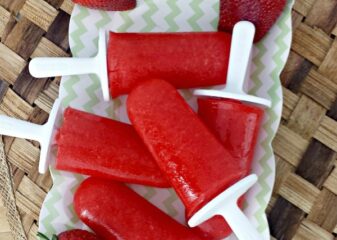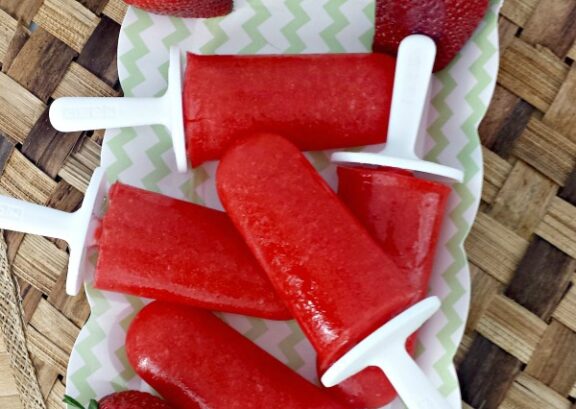 Strawberry Lemonade Homemade Ice Pops